Djokovic and Chen Long: Comparison of Contemporaries
Published 07/22/2015, 12:00 AM EDT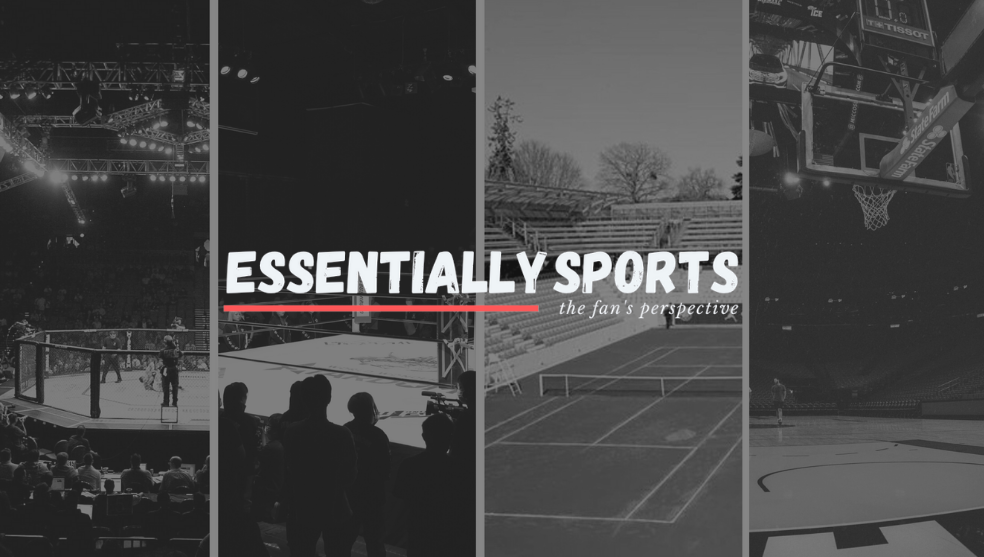 ---
---
Comparisons and contrasts can never be avoided in sports. Drawing analogies between two contemporaries, based on how two strokes are played, on-field behaviour, their journey from a promising youngster to a legend- all of them a fan and a writer's favourite. Though there is always a section of sports lovers, who believe these are unfair and uncalled for; Nonetheless, comparisons between Novak Djokovic and Chen Long are not all that bad. The juxtaposition adds to the beauty of sport, letting us appreciate the achievements and the pitfalls of athletes, also pushing them to perform better.
ADVERTISEMENT
Article continues below this ad
Most of these analyses crop up when someone emulates a legend or breaks unimaginable records. So when Novak Djokovic won his 3 Wimbledon trophy after playing like the champion he is, it was no surprise the statisticians and experts got down to work. Was he better than his coach Boris Becker? As good as Rafael Nadal? Will he surpass the graceful Roger Federer? As sports fanatics, we soaked it all up. A week later, when Chen Long quietly won the Chinese Taipei Grand Prix, I couldn't resist thinking about the Serb. To the many logical minds, comparing tennis and badminton stars is blasphemy. The two racquet sports are as different as they are similar. Both are physically very demanding in their own ways, both quick and yet differing greatly in the technique required.
In a similar situation, are the Chinese and the Serbian, Cheng Long Novak Djokovic. The latter is the World No.1 of a sport that is followed widely all over the world with increasing craze. Chen Long is the World No.1 of a sport that is slowly catching up and the world is quickly warming up to. But these champions have tales that match in incredible ways. Two years apart, in terms of age, both players have finally emerged from the shadows of legendary players. The elder, systematically getting the better of Roger Federer and Rafael Nadal with sheer determination and hardwork. The shuttler making waves even when the Lin Dan- Lee Chong Wei rivalry was the hot topic and grabbing the first opportunity he got with both hands. That Chen Long has been benefited from Lin Dan's or Lee Chong Wei's periodic absences is a warped argument. He has now beaten them repeatedly at different stages of their career. Both have enjoyed an unbelievably successful 2015 season so far losing only 3 matches and holding the prestigious All England trophies.
ADVERTISEMENT
Article continues below this ad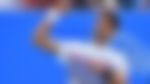 ADVERTISEMENT
Article continues below this ad
Novak Djokovic has a far more inspiring story about success. Nole is from a war struck and unstable Serbia. To have made it through all that and reach heights is truly commendable. Chen Long has come through a far more structured system. China continues to produce amazing badminton players every other day. And these athletes have performed their duty to their nations exceptionally well.
Bronze medals at Olympics and leading their teams to victory at team events. But, the most striking thing about Djokovic and Long is their mental prowess. Undisputedly, mentally the strongest tennis player on the tour, Djokovic has repeatedly fought his way back from the weakest of positions. Chen Long is his perfect contemporary. His win loss record of 14-2, after losing the first set since January 2014 proves this.
A fan's delight though, is the game play. The surgical precision, those marvellous backhands and that seemingly unbreakable defense. A generation, which is accused of being impatient, these gladiator's patience during a rally is unmatched. So is their physical fitness. Strikingly different though, are their demeanours on and off court. The Djoker lives up to his name when he gets in the groove. The aggression is also on display during big matches and points, roaring and admonishing himself with equal intensity. Long is more subdued. Djokovic enjoys a huge public following, thanks to the sport he chose and the personality he has. Long is also a popular figure, but only in countries where badminton is the citizen's staple diet.
What connects these warriors is the cruelty of sport and the fan. Obsessed with their favourites or with upcoming players, lovers of these games don't seem ready to credit Djokovic and Chen Long with their greatness. The statistics and titles certainly point to it. Their victories are appreciated and celebrated. The emotions of most fans though, seem to lie elsewhere. The Serb's greatest victories have almost always come against opponents who are widely respected, loved or the public is simply sympathetic to. The shuttler has the extra burden of being from a nation which has dominated the sport for long. Like the Australians in world cricket, the Chinese have ruled over badminton for quite some time. This seems to have resulted in a not-so-good-feeling about Chinese athletes for the neutral.
These sportsmen have added much glory to the sports, which are already abundantly graceful. Their attitude and determination are attributes everyone needs to learn from and hope to emulate. In a world where sports is teaching more, brokering peace and spreading joy like no other medium, Novak Djokovic and Chen Long are ambassadors like none can be. Let's compare and contrast them with their counterparts, their coaches and their role models. Let's accept their short comings. Let's celebrate their contribution. Let's give them their due.
ADVERTISEMENT
Article continues below this ad