Djokovic Defeats Federer in Cincinnati Final
Published 08/19/2018, 7:25 PM EDT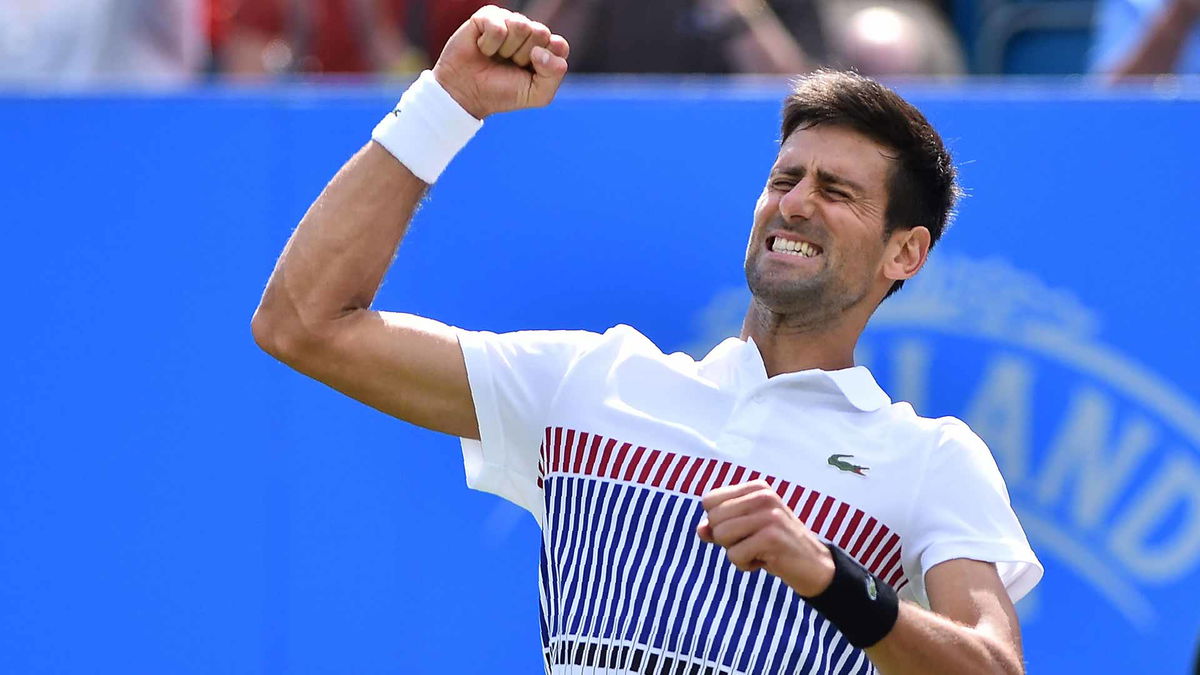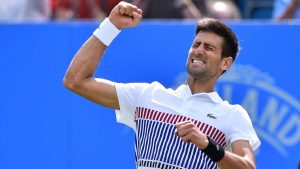 ---
---
Novak Djokovic downed Roger Federer in straight sets to take the Cincinnati Masters title. The final score read 6-4, 6-4 in the Serb's favour as he beat Federer for the first time at the venue.
ADVERTISEMENT
Article continues below this ad
This is also their 46th meeting and Djokovic's 24th win over the Swiss ace. Here is how Twitter reacted to the match.
Novak was @CincyTennis runner-up 5 times. A week after we play dubs (go #Djokerson) he wins the title. Coincidence? 🤔🤷🏼‍♂😂

Seriously though, congrats @DjokerNole on an amazing achievement. There's a reason no one had completed a Golden Masters until now. Well done bud 👊

— Kevin Anderson (@KAndersonATP) August 19, 2018
ADVERTISEMENT
Article continues below this ad
Novak Djokovic wins Cincinnati to become the FIRST player to win all nine ATP Masters tournaments since the series was introduced in 1990. Beats Roger Federer 6-4 6-4.

— Stuart Fraser (@stu_fraser) August 19, 2018
— Held all 4 Grand Slams at the same time.
— Winning H2H record against all the other Big Four members.
— Highest number of ATP Ranking points accrued in a season.
— WINNER OF ALL MASTERS 1000 TITLES.

These records are otherworldly.

NOVAK DJOKOVIC ❤️

— Rashmi ☀️ (@drivevolleys) August 19, 2018
Djokovic has now won all 14 elite events on the ATP. No player has ever done that in tennis history and Djokovic completed the accomplishment by beating Federer. This goes a long way towards reopening the GOAT debate.

— Jared Pine (@JaredPineTennis) August 19, 2018
https://twitter.com/tumcarayol/status/1031303639221116929
Congratulations to @DjokerNole on his Golden Masters! And thanks for stopping for a picture with me earlier this week @CincyTennis 😊 pic.twitter.com/HtkV6ayR6z

— Molly Kremer (@MissMolly11) August 19, 2018
Shoutout to Djokovic for making history

— Richmond A. (@TheRichEffect) August 19, 2018
@DjokerNole becomes first man to win all the Masters titles with a 6-4, 6-4 victory over @rogerfederer in Cincinnati final

— Arslan Sherazi (@ImArslanSherazi) August 19, 2018
ADVERTISEMENT
Article continues below this ad
Another amazing achievement @DjokerNole!! You're a fucking legend. Keep going and good luck in the @usopen IDEMOOO 💪💪 #NoleFam #CincyTennis pic.twitter.com/kqjsXLF6LG

— Cristian_VM (@Cristian10VM) August 19, 2018
ADVERTISEMENT
Article continues below this ad
More from EssentiallySports on Tennis