Djokovic: Earliest Grand Slam Exits
Published 01/19/2017, 12:12 PM EST
By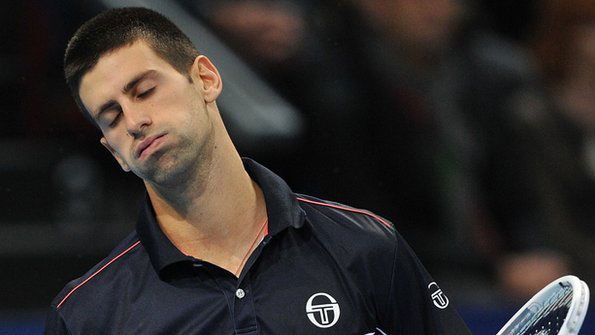 Novak Djokovic's second round exit triggered by World Number 117 Denis Istomin has to be one of the biggest upsets in the Serb's career.
ADVERTISEMENT
Article continues below this ad
The six time winner looked visibly shaken and never looked comfortable and ultimately lost 7-6(10-8), 5-7,2-6,7-6(7-5),6-4 in a match that lasted four hours and 48 minutes.
Djokovic's early exit leaves World Number 1 Andy Murray as one of the favorites to clinch the first slam of 2017.
ADVERTISEMENT
Article continues below this ad
Let us look at some of Djokovic's earliest grand slam exits since breaking in the Top 3.
Even when the best player in the world was down two sets to none – after a tight opening set, 28th-seeded American Sam Querrey stormed through five straight games to take the second – it never looked like their third round encounter at Wimbledon was out of the 12-time Grand Slam champion's grasp.
But it was, as Querrey maintained his focus after dropping the third set and came back from a break down in the fourth to close out the biggest win of his career and arguably the biggest upset in tennis since Robin Soderling beat Rafael Nadal in the fourth round of the 2009 French Open. A Djokovic forehand that landed well wide ended his pursuit of the calendar-year Grand Slam and clinched the match for Querrey, 7-6 (6), 6-1, 3-6, 7-6 (5).
While this match will certainly go down as one of the greatest upsets ever, the loss was just that for Djokovic – a loss.
"It's not the first time that I'm losing in a Grand Slam match, or any match for that matter," Djokovic said. "I managed to win four Grand Slams in a row – two different seasons, though. I want to try to focus on that rather than on failure."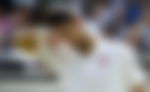 Image: ndtv
Stan Wawrinka, ranked eighth at that time won 2-6 6-4 6-2 3-6 9-7 to set up a semi-final against Tomas Berdych, and gain revenge for an epic five-set defeat by Djokovic in the fourth round the previous year. It was the first loss for Djokovic under the guidance of new coach Boris Becker, and brings to an end a winning streak of 28 matches on tour – and 25 matches over three years in Melbourne.
His last defeat in the Australian Open – which he also won in 2008 – was back in 2010 when he was ill and lost in the quarter-finals to Jo-Wilfried Tsonga.
Novak Djokovic reacts to play against German player Philipp Kohlschreiber AFP PHOTO / JACQUES DEMARTHON (Photo credit should read JACQUES DEMARTHON/AFP/Getty Images)
Until the 2016 Wimbedon, this was the last Grand Slam tournament that Novak Djokovic failed to reach the quarter-finals. He lost to Philip Kohlschreiber in the third round- (6-4,6-4,6-4). Kohlschreiber had never progressed beyond the last 16 of a slam, and before that year had won only two matches at Roland Garros.
Novak Djokovic lost to Frenchman Jo-Wilfred Tsonga in the Australian Open quarter-final   that reversed the result of their final two years ago.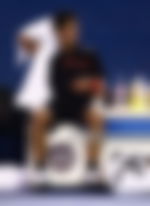 Tsonga won 7-6, (8), 6-7 (5), 1-6, 6-3, 6-1 in the Wednesday night match, consigning 2008 champion Djokovic to two quarter-final exits in consecutive years.
Djokovic took a medical timeout after going down 2-0 in the fourth, dropping a service game in which he clutched his stomach and looked in considerable discomfort.
It was unfortunate that I couldn't perform on the level that I wanted to in the fourth and fifth set," Djokovic said after the match. "I don't want to find excuses for my loss, but, you know, I went to vomit and I had diarrhoea before the match."
Jurgen Melzer came from two sets down to beat number three seed Novak Djokovic and set up a semi-final meeting with Rafael Nadal at Roland Garros. After four hours and 15 minutes of intense battle, No. 22 seed Melzer eventually triumphed 3-6 2-6 6-2 7-6 (7-3) 6-4 as Djokovic faded. Djokovic, who had been struggling with an allergy in the weeks prior to the French Open, ran out of steam alarmingly having sailed through the opening two sets.
"I told myself, 'It's my first quarter-finals in my life in a Grand Slam, just don't go away. Just don't make it easy for him. Fight as much as you can,'" said Melzer.
ADVERTISEMENT
Article continues below this ad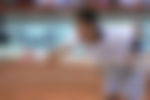 ADVERTISEMENT
Article continues below this ad
These were some of the major losses in the Serb's glistening tennis career. It is Djokovic's unbelievable consistency that makes him the great champion he is. Surely this early exit from Wimbledon is a setback, but it should hardly deter Djokovic who is known for his steely resolve and focus. As far as this year's Wimbledon is concerned, Novak's departure has certainly made things easier for players like Murray and even Federer who has his eyes set on an eighteenth major title.