'Djokovic forced to eat fish'- Marian Vajda
Published 07/25/2018, 7:38 AM EDT
By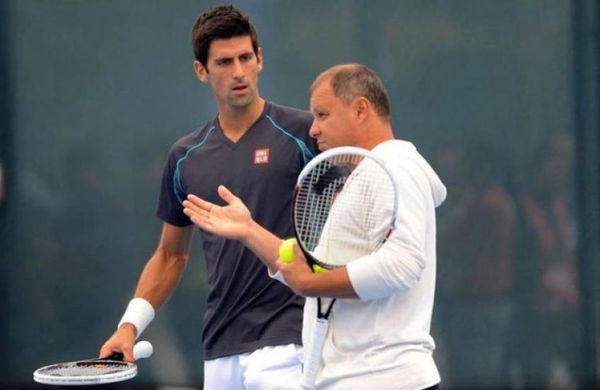 Novak Djokovic, returned to his former self, after sweeping past Kevin Anderson, at the Wimbledon earlier this year. However, one must credit his long time coach Marian Vajda, just as much as Novak Djokovic, for his recent success. Djokovic, for those who do not know, had a partnership with Andre Agassi, and Radek Stepanek, which did not last long. He later got back with his former coach Marian Vajda, who has been pivotal in the Serb's return to winning titles.
ADVERTISEMENT
Article continues below this ad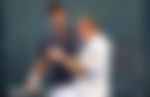 'We all pulled in the same direction and we pulled strongly – thanks to that, Novak has made significant progress and has won Wimbledon, which is a fantastic success', said Marian Vajda, in an exclusive interview with Dennik Sport. He also revealed that, Djokovic has always preferred eating vegetarian food, however he had to start eating fish to recover his lost strength. 'Novak's muscle fibres are ideal for tennis. But his muscles needed strengthening. His diet is dominantly vegetarian, but he needed some animal proteins as well. It's not possible without those. That is why Novak had adjusted his diet to include eating more fish as he doesn't eat other kind of meat.'
ADVERTISEMENT
Article continues below this ad
ADVERTISEMENT
Article continues below this ad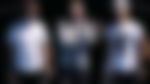 Vajda believes that Djokovic's physical condition is back to its peak at the moment, and he should be a strong contender for the US open title. 'Now his muscles are in perfect condition, he is following all the right habits and doing what it takes to be a champion. I hope it continues for US Open as well', said Marian Vajda.
Vajda also spoke about the difficult times that Djokovic faced during his drop in form. He said that the Serb was low on confidence and was having great difficulty in forming a reliable partnership with his team members. 'He called me and we talked almost one hour. I caught him full of doubts and he asked me about my opinion on his tennis. He wasn´t clear on how his game should look. He wasn´t sure about his team, which was lead by (Andre) Agassi and (Radek) Stepanek', said Marian Vajda. 'He had a feeling, that he can´t find right team. He was constantly comparing present and past in his head. I was out from top tennis for a year and I had many offers, but I refused them all, because I didn't fell ready for coming back. It´s tough to coach anyone after Novak'.
ADVERTISEMENT
Article continues below this ad
The thirteen time grand slam champion, is currently on a break, and will return to action later this month, to begin his preparation for the US open.