Djokovic and Murray make winning starts at World Tour Finals
Published 11/16/2016, 4:48 AM EST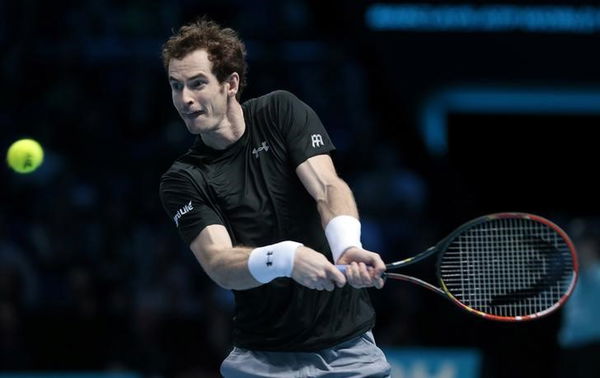 ---
---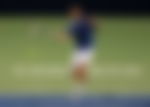 Defending champion Novak Djokovic started his 2016 ATP WorldTour Finals campaign in style, surviving a scare against WTF debutant Dominic Thiem 6-7, 6-0, 6-2. Djokovic, who has had a relatively lean second half of the 2016 season and has lost his No.1 ranking, lost the opening set in a tight tiebreaker that saw a whopping 22 points being played.
ADVERTISEMENT
Article continues below this ad
But the Serb brushed aside all the post Wimbledon woes, bouncing back in typical Djokovic fashion to complete a resounding victory in a little over two hours of play.
ADVERTISEMENT
Article continues below this ad
"Even though I lost the first set, I thought I didn't do too many things wrong. It was just the very high quality of his game that prevailed in the first set," said Djokovic. "I started swinging more freely in the second set. He started making more errors, which I used. I was on top of his second serves, putting a lot of pressure. I thought I played very well in the second set especially, but the third as well."
Meanwhile, Milos Raonic of Canada fired past another debutant Gael Monfils of France during the Round Robin under the O2 Arena. Monfils, who had won the pair's previous meeting in Toronto this year gave in to the serving barrage by the Canadian, losing the first set in nearly half an hour and was broken in the second while serving at 3-3 as Raonic clinched the match 6-3, 6-4.
"I gave myself a lot of opportunities," said Raonic. "I played well. I took care of my serve very efficiently. All those things came together nicely. I competed well, had a good attitude and hit the ball pretty well as well."
Raonic is enjoying a career best season with a 51-15 match record which includes a Wimbledon runner-up finish.
Murray wins first match as World No.1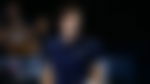 British player Andy Murray began his reign as World No.1, with a comprehensive 6-3, 6-2 victory over seventh seeded Marin Cilic of Croatia. The win also adds more drama to the already unbelievable season he has had, as the Battle for Year End No.1 lies ahead.
The pair's last meeting went the Croat's way, in the Cincinnati Masters Final, but Murray played to prove a point: that he is the World No.1. Cilic, who was unable to get into rhythm, was broken by Andy and struggled to hold on to his service games in the first set.
ADVERTISEMENT
Article continues below this ad
Yet, despite Cilic upping his game in the second set, Murray took full advantage of the home crowd support to come out the victor.
Meanwhile, 3 seed Stan Wawrinka took on an inspired Nishikori, who produced an absolutely scintillating service display to demolish the Swiss' defense.
With a victory in 67 minutes, Nishikori seems to do well throughout the whole match, what he does best: controlling rallies, which seemed to unsettle Wawrinka, who was just not getting into the groove.
ADVERTISEMENT
Article continues below this ad
"It was not a great match, compared to what I [know I] can do," said Wawrinka. "It wasn't a great day for myself. In general, I think he played well and put a lot of pressure from the beginning. I don't think I found anything on the court today. I was a little bit slow on everything. I was hesitating a lot with my game [and] my movement."
The US Open champion did not seem like one as Nishikori stole all the limelight in the O2 Arena.