Djokovic Summoned Cardiologist During Match
Published 08/28/2018, 2:46 PM EDT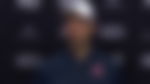 ---
---
Serbian player Novak Djokovic suffered for a while during his match against Martin Fucsovics. He broke once in the first set to win 6-3 but after falling behind in the second he began to show signs of discomfort.
ADVERTISEMENT
Article continues below this ad
The Serbian was struggling with the 33 degree heat and severe humidity – which has already forced three male players to retire in the first round.
Djokovic was no different as his body began to overheat and the cardiologist took to the court during a medical time out to speak with the 31-year-old.
ADVERTISEMENT
Article continues below this ad
A bin was taken over to the former World Number 1 because of fears he may vomit while ice-cold towels were placed over his body.
The medical professional handed Djokovic a pill, which he took, before returning to action and Fucsovics held his early break to win the second set 6-3.
Djokovic tried to battle his way through the third set but continued to show signs of unrest by constantly rubbing his stomach.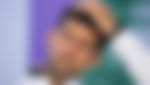 Earlier in the day, the USTA announced they would be introducing a heat rule to give players a break when the temperature hits 32C.
ADVERTISEMENT
Article continues below this ad
That means following Djokovic and Fucsovic's third set they will be allowed a 10-minute break before they have to continue.
The USTA said: "Upon the recommendation of the US Open medical team, the Extreme Heat Policy will be implemented immediately for Men's matches.
"The men will be offered a 10-minute break between the third and fourth set.
ADVERTISEMENT
Article continues below this ad
"The Tournament Referee, along with the medical team, will continue to monitor on-site conditions, to determine when the Extreme Heat Policy will no longer be in effect."