Djokovic to undergo surgery
Published 09/15/2016, 7:34 AM EDT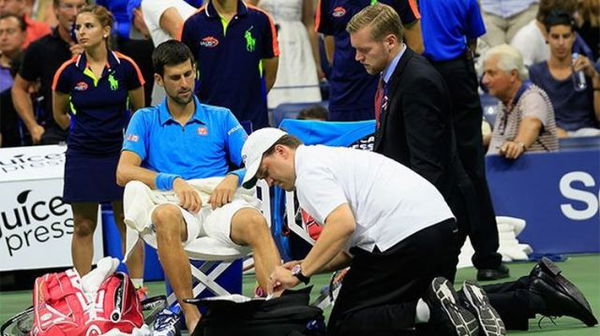 ---
---
The reason for the controversial medical time-outs taken twice by Novak Djokovic in the final of US Open 2016 is finally out. It was the bleeding toenails and not cramps as speculated by John McEnroe from the commentary box. The World No.1 will have to undergo surgery because of the problems with shedding of the nails on the fingers of the left foot. This is also the same problem as to why he was struggling in his previous matches also.
ADVERTISEMENT
Article continues below this ad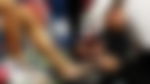 ADVERTISEMENT
Article continues below this ad
Novak Djokovic has asked for the first medical time-out, which lasted 6 minutes at 1-3 down in the fourth set during the final match of the U.S. Open against Stan Wawrinka. The second one that lasted 4 minutes came at when he was down 2-5 to stay in the match, also in the fourth set.
ADVERTISEMENT
Article continues below this ad
He endured criticism and clearly Stan Wawrinka wasn't too happy about the time-outs either. But now it's clear that he had no other option, but to call it. He looked pale on the field and completely worn out . "Stan, sorry man," said Djokovic to Wawrinka. "I couldn't stand, sorry." The Swiss took the trophy home in 4 sets 6-7 6-4 7-5 6-3.
After the tournament, it was diagnosed that Djokovic's  foot fingers were gripped by infection and that he will need to undergo the surgery to remove the remaining parts of the nails. This was confirmed by Novak's coach Marian Vajda in an interview with Ubitennis.com.
ADVERTISEMENT
Article continues below this ad
It has not yet been confirmed whether Djokovic will be able to play at a charity event in Milan on September 21 and 22 due to the surgery. The friendly tournament called "Djokovic and friends" organized by Djokovic features Serena Williams, Rafael Nadal, Fabio Fognini and Flavia Pennetta. But, Djokovic should recover and be back till the tournament in Beijing that is scheduled to start on October 3.