The DL Method: Frustrating Viewers For Years
Published 05/27/2017, 6:45 PM EDT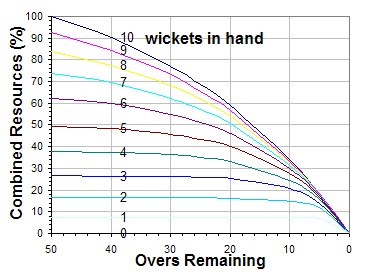 ---
---
While the concept of the Duckworth-Lewis method sounds like a good one in words but is far from it in practice, especially in the T20 format. The general idea of the DL method is a calculation based on resources available for the task at hand. The resources being the wickets left and the task being the remaining runs from the total to be scored for a win for the chasing team. It requires a minimum of one-fourth of the total overs in an innings to be bowled while a team is chasing a target to declare a result, i.e. 5 overs for a T20 game and 20 overs for a one-day. After the minimum number of overs are bowled, a chart of scores is mapped for every ball and the match result is decided based on that chart. The chasing team needs to be at that score or ahead to win the game or else the bowling team is declared the winner. This chart changes after the fall of every wicket i.e. loss of resource.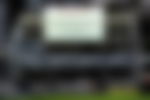 What the DL method fails to bring into consideration is the quality of the bowling attack and the batting line-up playing the game and the playing conditions which play a huge role in deciding the result of a cricket game. Some pitches slow down considerably or start assisting reverse swing while some others may quicken up. Dew also is a major factor in run chases. It brings down the game of nerves and handling pressure to a simple mathematical equation.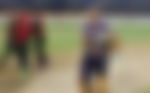 More so in T20 games the chasing team generally gets a huge advantage as the increased run rate is not a problem for the modern-day batsmen for a few number of overs. The latest example on show was the eliminator of this year's IPL as KKR was given a target of just 48 runs to be scored in six overs with all 10 wickets in hand against SRH who scored 128 runs on a tacky Chinnaswamy wicket in 20 overs. SRH managed to take three wickets in the first two overs but still 48 was never going to be defended in 6 overs against 10 wickets and so was the case. While the best solution to rain marred games may be a reserve day but it is not always possible with the logistics and broadcasters involved with tightly scheduled tours and tournaments. May be a few improvements to the DL method where the number of wickets the chasing team is allowed to have is altered according to the number of overs of play can be implemented as a last resort but it's difficult to see the system that has been in place for years changing.