Do Arsenal need Mesut Ozil?
Published 02/17/2019, 4:22 PM EST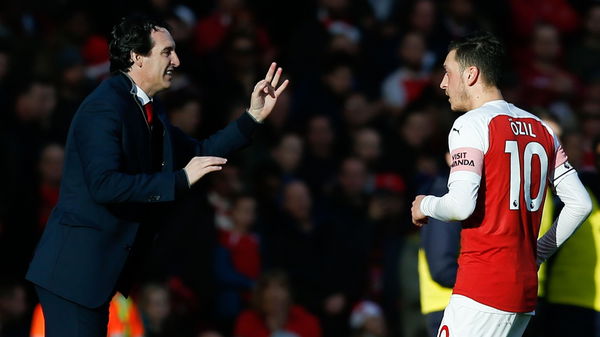 The Ozil vs Emery debate has been dragging on for the past few weeks, with the player being left out of the first team squad regularly, despite training through the week. The relationship seemed to reach its tipping point when Mesut Ozil's social media handles posted a picture, quoting Arsenal legend Dennis Bergkamp's words, "When you start supporting a football club, you don't support it because of the trophies, or a player, or history, you support it because found yourself somewhere there; found a place where you belong." Ozil seems to have the support of the players, present and past, with many of them commenting supportive messages on the post. Perhaps, many players do feel the value which Ozil brings to the team, which has been inconsistent off-late, to say the least.
ADVERTISEMENT
Article continues below this ad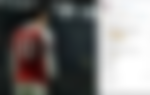 Arsenal's reduced numbers in chances created this season has been well documented. It is no coincidence that Arsenal have struggled at this end, with the manager dropping his team's chief creators, Mesut Ozil and Aaron Ramsey, regularly. The strikers Aubameyang and Lacazette, have enjoyed a fairly good time in front of goal, which is quite ironic given the chances created per 90 mins is low.
Mesut Ozil. however, has seen his xG/90 (expected goals per 90) stats go down quite significantly and his reduced playing time could be well down to that reason, along with the fact the feeling that the player just does't seem to fit the playing style of Unai Emery. Arsenal have mostly created chances this season from the wings, with the full backs Kolasinac and Bellerin, contributing heavily to the creative department, along with the wingers, Alex Iwobi and Henrikh Mkhitaryan, who have a greater xA (expected assists) per 90 than Mesut Ozil. This could also be the reason why Unai Emery may have dropped Aaron Ramsey, too.
Many believe that the player doesn't have a good relationship with the manager, who is well known to be the person who has his reservations with the star players of the team (remember Neymar?). Mesut Ozil may have gotten away with all the pampering which he had received from Arsene Wenger, but winning the former PSG manager's heart again is surely going to be difficult.