"Do It Better, Come Up With Something New and Innovative": Ludwig on Twitch Content "Theft"
Published 03/29/2021, 3:34 PM EDT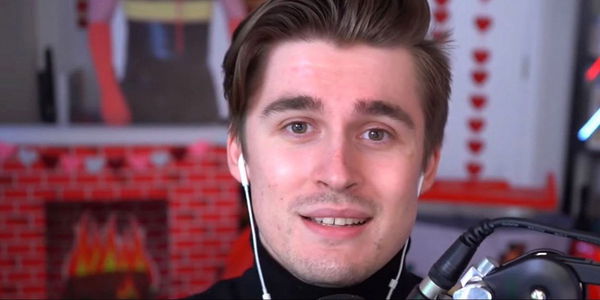 ---
---
Twitch streamers taking inspiration from others' content is no news. The streaming circuit does not just include content related to video games but is also basically a platform for visual content creation of any kind. As such, streaming platforms perform as a stage for community challenges, events, and anything that the community loves to watch. Sometimes, streamers take up crazy challenges live on stream, thus inspiring other streamers to try it out as well. As a result, much of the content and its theme end up being quite similar.
ADVERTISEMENT
Article continues below this ad
One good example of this might be the "subathon". This is a quite popular challenge streamers undertake. The objective is basically to run a streaming marathon. Now, many streamers add their own rules to their subathons, to spice things up. Recently, the popular Twitch streamer Ludwig did a subathon on his channel by streaming an extra 20 seconds for each subscription. Ludwig managed to continue his subathon for around two weeks without a break.
Following in his footsteps, yet another popular Twitch streamer, Mizkif, has made his own version of this challenge. He is calling it reverse subathon. The rules are simple. The streamer has a timer that reaches zero in 10 days. Mizkif has to beat ten games before the timer runs zero. Further, every time he gets a new subscriber, his timer loses an additional 12 seconds.
ADVERTISEMENT
Article continues below this ad
Further reading: Fortnite Chapter 2 Season 6: Best Drop Spot That Gives Guaranteed Purple Pump Shotgun
Is Mizkif's Twitch subathon challenge technically content theft?
Recently, a fan asked Ludwig on his stream, "How do you feel about Mizkif stealing content?" Now, technically, Mizkif participated in his own version of a popular Twitch challenge. Does this count as content plagiarism?
Here is what Ludwig had to say about that.
ADVERTISEMENT
Article continues below this ad
"Everybody steals everybody's content. It's about being entertaining and doing it better. I didn't create subathons… So Mizkif didn't steal anything. He also had enough twists on it. That's not even similar at all… Just happens to be doing it at a similar time, that's all because he's probably inspired by it."
He adds,
"If you're worried about someone else doing what you're doing, just do it better, come up with something new and innovative."
ADVERTISEMENT
Article continues below this ad
As for us, we believe that is exactly what Mizkif did. He took the idea of Twitch subathons, added his own twists to it, and made it better. Let us not argue about streamers copying content and not be biased towards our allegiances. Rather, let us enjoy the good show that these content creators put up for us and appreciate them.
Trending Stories