Does Alvaro Morata Need to Be a Bully ?
Published 09/23/2017, 4:06 AM EDT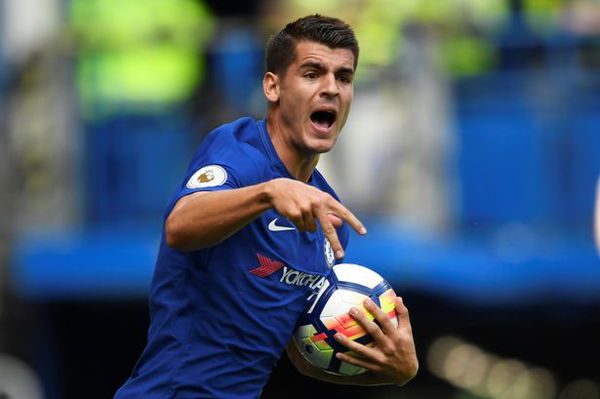 ---
---
A lot of the post-match reactions after the Chelsea-Arsenal game have focused on Alvaro Morata. It's been widely concluded that Morata was too soft for the Arsenal defenders and made things easier for them. It has created obvious comparisons to  Diego Costa. There have been suggestions that Chelsea lacked the cutting edge that the want-away star had given them.
ADVERTISEMENT
Article continues below this ad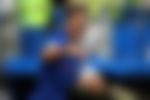 Read https://www.standard.co.uk/sport/football/chelsea-analysis-alvaro-morata-is-no-bully-like-diego-costa-as-arsenal-emphasise-titledefence-a3636766.
ADVERTISEMENT
Article continues below this ad
The first thing that must be assessed is whether Alvaro Morata put in an unsatisfying performance on Sunday. While he failed to find the back of the net, any suggestions that his display was poor are an exaggeration, to say the least. Yes, it wasn't the greatest performance that he is capable of but as his manager things tough for him. Its also true that he was physically outmuscled on multiple occasions in the match. Morata isn't the bulkiest of strikers in contrast to what said after the game it was more than decent.
It is true that the likes of Mustafi and Kolasinac made things tough for Morata. Its true he isnt the builkest out there. But that doesn't imply that he wasn't good enough. The Former Juventus star on actual viewing was one of Chelsea's best players on the day. He was constantly trying to make runs and whenever he had the ball made something productive through it. The reality is Chelsea's creative and wide players were off their game (until Hazard came on) which meant that the Spaniard was mostly isolated and did not have enough service to make the impact one would desire for him to make.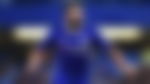 Read: http://metro.co.uk/2017/09/18/diego-costa-a-better-talisman-for-chelsea-than-alvaro-morata-says-ray-wilkins-6936321
There has been an outcry from a section of people that Morata needs to be more like Diego Costa. They say Morata needs to be more of a nuisance for the opposition defenders. They say he needs to be dirtier and nastier. The question arises does he need to be? The bigger thing to consider can only strikers with strong physical attributes do well in the premier league?
The reality is over the past few years the importance of Physicality and work rate has been massively overstated especially in the English game. Yes, the English game is more physical than others and for most players turned to be tougher to adjust to. But that doesn't suggest in any way that players and strikers, particularly with a heavy build, are the ones that will succeed in the league. Fernando Torres was not the physically strongest there was. Despite that, arguably there hasn't been a striker who has taken the league by storm as he did in his Liverpool days.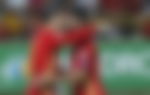 During his time at Chelsea, there was never a clamor about Diego Costa being poor in the air. There was never talks about Costa's poor link-up play. The media and rival fans have hotly criticised his antics. But, his on-pitch skills have been rightly appreciated and lauded. The same needs to done with Morata rather than dwell on what he can't-do.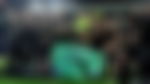 This is no to say Morata does not have his weaknesses. Whats important for Conte is to make Chelsea play to what he is good at. It is important that Chelsea now play the ball to Morata's feet as much possible unlike the times of Costa with whom playing a pass over the top and directly was the optimum to get the best of him. Chelsea must emphasis on putting crosses in the box to make use of Alvaro Morata's tremendous aerial ability.
ADVERTISEMENT
Article continues below this ad
Yes, it's not a false analysis to make that as of now Morata is not an upgrade or even as good as Diego Costa. That is not a criticism of the former Real Madrid man but only a testament to how terrific Diego Costa. It's not an exaggeration to say that Costa is one of finest no. 9s in the world and one of the best Chelsea has ever had. But for a team to flourish there are things more important than one's quality on the pitch. So the team were justified in their decision to let go of Costa. The important thing for Chelsea is that Morata is one of the best young strikers out there with the potential to achieve big things.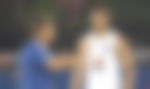 Having said this doesn't mean Morata doesn't need to improve. Like any other professional of any job in the world, he has to continue to work hard in training to adapt to the league and suit Chelsea's game. It must be remembered that Morata is only 5 games into his Chelsea Career and physical aspects of his game can only get better.
ADVERTISEMENT
Article continues below this ad
The sale of Diego Costa being made official would take this unnecessary pressure of Morata. It's important for every player to be given his independent space to succeed. Morata was unintentionally caught in the ugly saga. Diego Costa is no doubt going to be very tough to succeed but Morata has already shown if given proper service he is one of the few who can. He needs time to adapt to the new league and atmosphere. There is no reason why he could not be an elite player for Chelsea.