"Does Bro Not Want to Improve the Team?": LeBron James' New Teammate Rui Hachimura Might Not Be Welcomed With Open Arms Leaving Lakers Fans in a Frenzy
Published 01/24/2023, 6:40 AM EST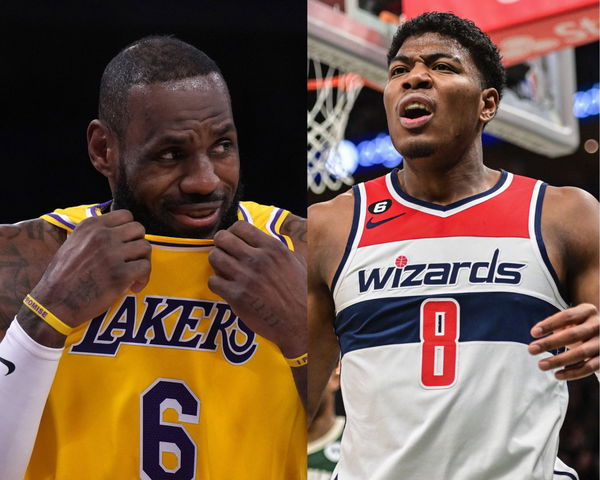 The Los Angeles Lakers finally decided to make a trade after months of rumors. They acquired Washington Wizards forward Rui Hachimura in exchange for Kendrick Nunn and three 2nd round picks on January 23rd. The trade sent Lakers fans into a frenzy as the 6'8 Hachimura adds much-needed wing depth to the roster. However, everyone on the roster wasn't ecstatic seeing Nunn get traded away. Guard Dennis Schroder found out about the trade while he was live on his stream. The news took him by surprise and he was visibly disappointed seeing his good friend, Nunn leave the Lakers. As LeBron James continues to lead the team in the absence of Anthony Davis, this trade will certainly raise their hopes of winning it all.
ADVERTISEMENT
Article continues below this ad
Schroder didn't seem too excited about the trade though. "Wait, for Kendrick Nunn?" he asked with a bemused look on his face. As soon as the German international got to know about the trade, he got up to message Nunn. "It's crazy man. NBA is a business. Insane," Schroder said with disappointment very clearly visible on his face.
NBA fans react to the viral clip of Dennis Schroder
ADVERTISEMENT
Article continues below this ad
While the news surprised Schroder, most of the Lakers fans were glad about the trade. They were quick in expressing their feelings about the front office finally making a move to improve the roster. Meanwhile, fans also slammed Schroder for apparently not being happy about the trade.
Homie tried so hard to contain his happiness 💀💀💀

— Aizad Khair (@AizadKhair) January 24, 2023
does bro not want to improve the team ?? he must like short guards over a 6'8 wing 🤣

— ʙʀᴏɴ & ᴘᴀᴏʟᴏ ꜰᴀɴ (@iamchrixtian10) January 24, 2023
bro is on a vet min he not in on the calls with bron & ad 😂😂😂

— ʙʀᴏɴ & ᴘᴀᴏʟᴏ ꜰᴀɴ (@iamchrixtian10) January 24, 2023
Why he's hurt if it ain't about him?😂😂🪑

— BAM PICKS!! (@bam_picks) January 24, 2023
He definitely not happy about the trade

— Daniel White (@BlackZues79) January 24, 2023
Check that shit out again. He thought he was traded at first and was relieved when it wasn't him 😂

— Chimichanga Killer (@LetsJerkCircle) January 24, 2023
While it is understandable that a player would be sad seeing his friend/teammate leave, getting to know on live stream seems a little wild.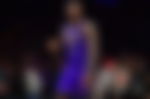 Schroder made sure he didn't make any statements that may have caused controversy in the long run.
LeBron James and the Lakers needed help from the front office
ADVERTISEMENT
Article continues below this ad
The Lakers have managed to stay in the Playoff hunt despite missing Davis for an extended period of time. LeBron James' brilliant play along with Russell Westbrook and Schroder's timely contributions have made sure the Lakers are just 2 games behind the 6th seed and the automatic Playoff spot.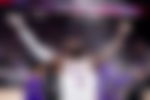 LeBron had made his feelings clear about improving the roster a couple of weeks ago. Rob Pelinka finally listened and traded for Hachimura. With Davis expected to be back before the end of the month along with Hachimura's addition, Lakers fans have a lot to look forward to.
ADVERTISEMENT
Article continues below this ad
WATCH THIS STORY: John Travolta, Ben Stiller, and other Hollywood stars LeBron James has shared the screen with
What are your thoughts on Schroder's reaction to finding out about the trade? Let us know in the comments.