"Doesn't Seem So Unrealistic": Iga Swiatek Reveals Her Biggest Ambition
Published 11/08/2020, 10:00 AM EST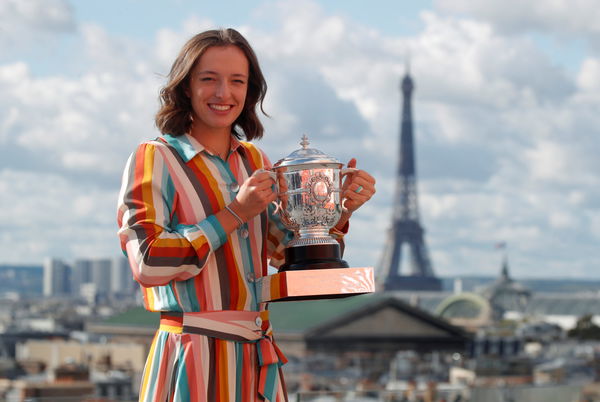 ---
---
The first-ever Polish player to bag a Grand Slam, Iga Swiatek made history with her Roland-Garros win. At only 19, she is considered a top player in tennis today. But, that's not all, as she also has an Olympics Gold medal in doubles with Slovenian Kaja Juvan. Considering this is only the beginning of her career, the future expects big things from her.
ADVERTISEMENT
Article continues below this ad
Born to an Olympian rover, Iga carries with her an unfathomable desire to win. In the French Open 2020 finals, she heavily dominated the World No. 4 Sofia Kenin. By winning it in two straight sets, she proved her tenacity at the big stage. Their final score remained 6-4, 6-1.
"Want to win all four Grand Slam tournaments": Iga Swiatek
ADVERTISEMENT
Article continues below this ad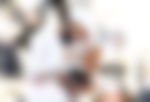 Every tennis player has a dream of winning a Grand Slam event once in her career. Unlike the rest, the Polish professional desired to win all four of them.
She also wanted to win an Olympic medal for her country. Far-fetched as it may seem, it's not outside the realm of possibility for the 19-year-old Iga Swiatek. Moreover, as a junior, she also won the Wimbledon Championships.
She said, "I've always wanted to win all four Grand Slam tournaments and have an Olympic medal. Now that I've won Roland Garros, it doesn't seem so unrealistic."
(translated via Google Translate)
After the big win, the highest-ranked Polish player retired from the 2020 season on account of a foot injury. However, from now on, she will set foot on the courts as a Grand Slam winner.
"Work on achieving good results constantly": Iga
ADVERTISEMENT
Article continues below this ad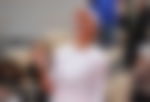 Grand Slam carries an enormous weight in terms of the success of a tennis player. It is the highest measure of achievement in tennis, and it stays with the player till the end of her career. Certainly, it demands a whole other level from the players who have any major title.
Reacting to that, she said, "Now I have to work on achieving good results constantly. I know it sounds weird that someone won Grand Slam, and he lost in the first round of Rome."
ADVERTISEMENT
Article continues below this ad
Regardless of the future, she is currently the defending champion of the French Open. She ended by saying, "Somewhere in myself, I always believed I could do great things"