Dolphins HC Brian Flores Says Tua Tagovailoa is Doing What is Necessary to Improve
Published 05/10/2021, 2:22 PM EDT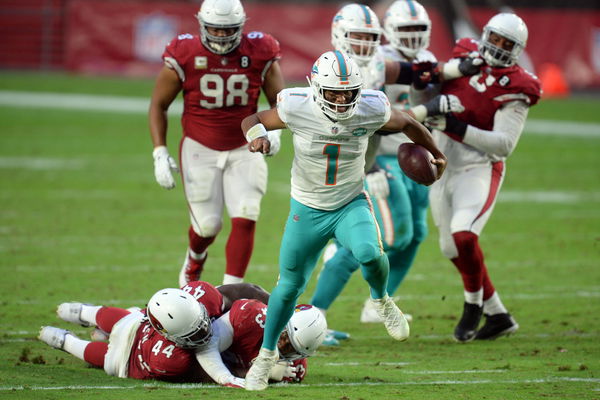 ---
---
Tua Tagovailoa has high expectations going into the new season. After a difficult rookie year, Tua will enter his sophomore year with the Miami Dolphins as the undisputed starter. Last year, he split starting duties with veteran quarterback Ryan Fitzpatrick.
ADVERTISEMENT
Article continues below this ad
But now, the Dolphins have placed their faith entirely in Tua. And despite the challenges he faced last season, Brian Flores says that Tagovailoa is slowly improving.
Miami Dolphins Head Coach Brian Flores spoke recently about Tua Tagovailoa. He believes that Tua has been moving forward very well, but he doesn't want to focus on just him.
ADVERTISEMENT
Article continues below this ad
All of the Dolphins' young players are progressing at a really good pace. And they are working hard in the process of trying to improve themselves. That is key to their development and will ensure that they continue to show results.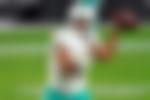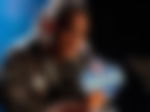 "I never like to put it on one player. I think we've got a lot of young players, and we're looking for all of those players as well as really everyone on our team to improve in a variety of ways. If they're putting all the work in, I expect them to improve, get better, and perform better."
Tua Tagovailoa continues to develop
However, he did say that Tua Tagovailoa is ahead of all of his teammates at the moment. He is taking all the right steps and treading in the right direction.
All he needs to do is continue to work as hard as he is right now. The results from his work are there for all to see, and it just goes to show that his hard work will yield results.
ADVERTISEMENT
Article continues below this ad
"Tua is obviously at the top of that list. He's been working. All signs point to — or I would say based on my experience — he's doing everything necessary to make some improvements. That's really all we can ask for. My thing is if you put the work in, the results will take care of themselves."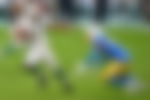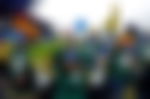 ADVERTISEMENT
Article continues below this ad
Will Tua Tagovailoa take the next step in quality this year? He will be reunited with his former Alabama teammate Jalen Waddle, whom the Dolphins selected with their #6 overall pick.
A weapon that Tua knows how to work with, Waddle will help Tua settle into his role as the quarterback much faster.