Dominant Formula One Cars in the Sport's History
Published 11/15/2017, 12:32 AM EST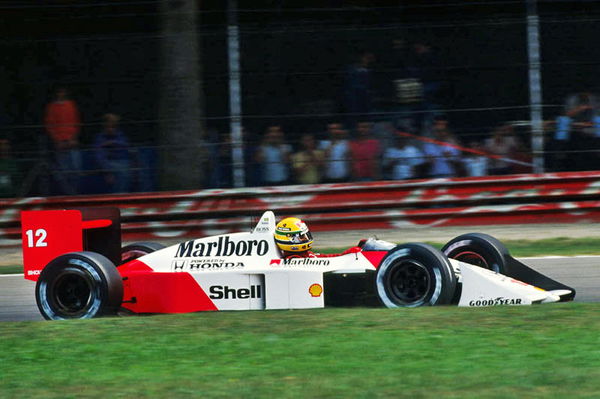 There is a staggering amount of complexities involved in designing a Formula 1 car. Teams spend millions of dollars pushing the very limits of engineering and technology to shave off a few milliseconds from a car's lap time. In this cutthroat world of Formula 1, where every second makes a huge difference, it is very rare to see such dominant Formula One cars.
ADVERTISEMENT
Article continues below this ad
Let's take a look at five such engineering marvels which left their challengers wondering how they did it.
Dominant Formula One Cars
ADVERTISEMENT
Article continues below this ad
Williams FW14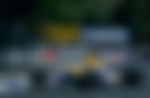 The FW14 , the brainchild of engineering genius Adrian Newey, was used by the Williams team for the 1991 and 1992 seasons. It was the most technologically sophisticated car in the grid, featuring innovations like semi-automatic transmission, active suspension and traction control, all of which hadn't been implemented earlier in the sport.
Adding to all this was the superior 3.5 l V10 Renault engine which gave an added 30 hp of engine power over its competitors. The end result was a staggering 17 wins from 32 races and 21 pole positions. The British team also won the 1992 Constructor's Championship and Driver's Championship with Nigel Mansell. It was undoubtedly one of the most dominant formula one cars of its time.
Mclaren MP4-4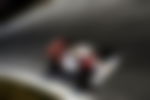 The MP4-4 is widely reckoned as the greatest Formula 1 car of all time. It was conceived as a result of the pairing of Mclaren with Honda, which would turn out to be one of the most successful partnerships ever in the history of Formula 1.
Back in the day when engine power was everything, the 1.5 litre turbocharged Honda V6 provided the clout which made the MP4-4 stand out. This was complemented by a revolutionary monocoque chassis with a very low centre of gravity which gave the car better balance and increased downforce. Mclaren had produced a winner. Their legendary driver duo of Senna and Prost all but ensured that Mclaren had the championship in the bag.
Apart from an uncharacteristic double retirement in Monza, the MP4-4 won every race in the 1988 season. Though the constructor's championship was wrapped up midway into the season, the driver's championship went down to the wire, with Senna trumping Prost by a mere 3 points. With Senna and Prost at the wheel, the MP4-4 was one of the most dominant formula one cars. A deadly combination of fast car and fast drivers.
Ferrari F-2004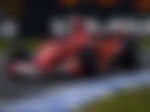 The late '90's and early 2000's were a set of golden years for Ferrari, with the Scuderia picking up 6 consecutive constructor's titles in as many years. Apart from fielding arguably the greatest driver of all time in Michael Schumacher, a large chunk of Ferrari's success can be attributed to their cars in that period.
The F-2004, the most successful of the lot was an embodiment of engineering perfection and reliability that Ferrari was known for. It is widely reckoned to be the fastest Formula 1 car ever, with most of its lap records remaining unbroken till this day.
Of course, this has more to do with the stringent engine and aerodynamic regulations enforced later on by the FIA in Formula 1 as part of their sustainable plan for the future. The F-2004 won a massive 15 out of 18 races, handing Schumacher his seventh and last crown. The F-2004 was one of the most dominant formula one cars in the 2000s.
Red Bull RB7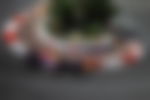 While pretty much everybody blatantly attributed Sebastian Vettel's four championship victories to Red Bull's superior machinery, they did have a point. Of course, taking nothing away from the German's stellar performance, the cars he drove in were by far, the most sophisticated ones in the field at that time.
Following its inaugural World Championship success in 2010, Red Bull were all set to prove that this wasn't a one-time thing and that they intended to stay on top longer. And the Red Bull RB7 did just that. The RB7 was an incredible piece of engineering eye candy. It inaugurated yet another of Adrian Newey's innovations – the blown diffuser. This concept made use of the exhaust gases flowing over the diffuser to generate rear downforce and grip, which drastically enhanced the car's cornering speeds. Total dominance ensued, with Red Bull winning 12 out of 19 races and claiming 18 pole positions.
Mercedes W05 Hybrid
ADVERTISEMENT
Article continues below this ad
The 2014 season brought about a series of drastic changes in Formula 1, forcing all the teams to go back to the drawing board. The naturally aspirated V8 had been scrapped and in its place, a radical V6 turbocharged power unit was to be used. Fuel consumption had been further limited from 150 kg to 100kg, which called for a higher engine efficiency. The teams had their work cut out and preparations for 2014 started earlier than usual.
However, no team has responded better to this challenge than Mercedes. Having started the development of this new power unit as early as 2011, as well as working simultaneously on a new chassis to complement it, Mercedes could do no wrong.
ADVERTISEMENT
Article continues below this ad
And so, the W05 hybrid was born. It won a staggering 16 races out of 19 that season, with 11 1-2 finishes. The incredibly competitive driver duo of Hamilton and Rosberg ensured that Mercedes won its inaugural world championship in Austin with 2 races to spare.
However, the drivers' championship went down till the very end, with Hamilton edging Rosberg in Abu Dhabi to win his 2nd title. In the modern era, the W05 is one of the most dominant formula one cars and nearly swept up every victory in the season.