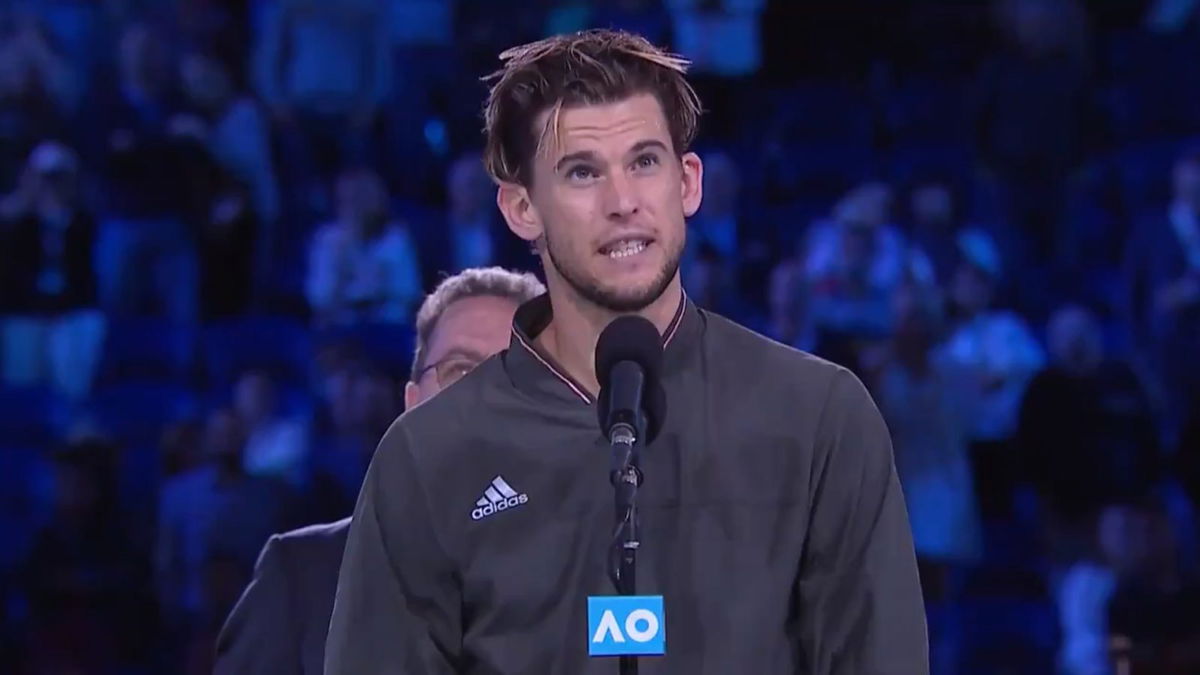 Dominic Thiem fell just short of lifting his maiden Grand Slam against Novak Djokovic. Djokovic won his 8th Australian Open, beating the Austrian 6-4, 4-6, 2-6, 6-3, 6-4. The match lasted just a minute short of 4 hours.
Thiem put in a monumental effort in a bid to dethrone Djokovic, but was edged out by a seasoned champion.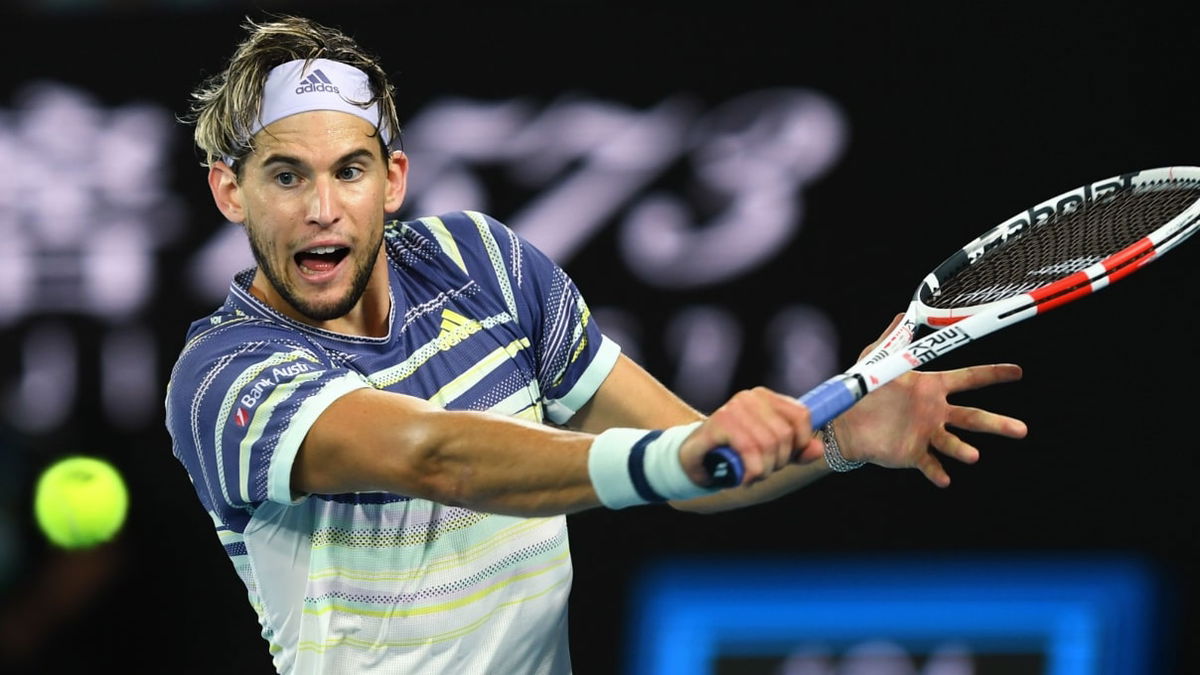 Dominic Thiem falls just short
Thiem played two weeks of wonderful tennis in the 2020 Australian Open. Unfortunately for him, he just could not take the final step again.
Djokovic started the match better of the two, serving an impressive 80% of first serves in. It looked like a long night for the Austrian with Novak looking so dominating.
However, the momentum shifted in the second set as Thiem leveled the match and went on to win the third as well. He was in control, until Djokovic, in typical fashion, made a comeback after looking down and out.
It was a heartbreaking defeat for Dominic Thiem. This is the third Grand Slam final he has lost after two finals at Roland Garros in the last two years. It is a difficult task indeed to beat two of the most dominant players on their favourite surfaces.
Especially if it is for your first Slam victory.
A beautiful speech after his loss
Thiem in his post-match speech was classy and gallant as ever as he congratulated Novak on his 8th Australian Open title.
"I would like to start, of course, with a huge congrats to Novak, amazing achievement. And also to all your team. unreal what you're doing throughout all these years."
Thiem also mentioned Roger Federer and Rafael Nadal, calling them "two other guys", before praising the trio for bringing up the level of tennis.
"you and also two other guys, I think brought men's tennis to a complete new level, and I'm really proud and happy that I can compete in these times and this period of tennis. Well I fell a little bit short today but i hope that I can get, soon, a revenge. So well done and congrats."
The Austrian went on to talk about more serious things like the bushfire as well.
"It is very tough what this beautiful country has been through, or going through. So I think that the Australian Open were a great(sic) distraction, but I still hope that Australia, I mean it's so beautiful, so amazing all the people who are affected the wild life, animals that are affected that they are recovering very soon, and a disaster like this is never happening again."
And finally the runner-up thanked all the fans for their support for the event and also the people behind the tournament.
"I experienced such a huge support throughout these two weeks. Thanks to everybody who is coming to the event, who is organizing it. I mean I think it is one of the best events in all sports and, I mean, in all the world in general. It's an absolute pleasure to be here."
"I'm looking forward for next year already and thanks to every single one who makes it possible and coming to support us. Thank you."
Thiem has certainly won some new fans with his display on the court, and his demeanor after the match. While he was not quite there today, he looks certain to win some major titles in the future.