Dominic Thiem's Daily Routine: Tennis Practice, Track Workout…
Published 01/11/2021, 2:30 PM EST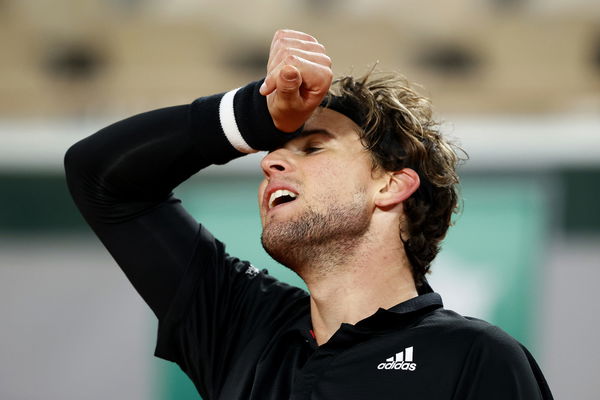 ---
---
The life of a tennis player can be hectic with all the traveling and practice. Top players follow a strict and disciplined daily routine. Austrian number one, Dominic Thiem also follows a strong routine which helps in his career and life.
ADVERTISEMENT
Article continues below this ad
Dominic Thiem begins his day with running
Thiem wakes up early in the morning to go for a run. At about 7.15 am Thiem is out taking in the fresh morning air and running.
ADVERTISEMENT
Article continues below this ad
"Well it's 7:15 morning run as every day it's pretty early but it's a good way to get the body going." Thiem said.
Then, after returning from his run, Thiem has his breakfast. The 2020 US Open champ eats eggs, bread, and fresh fruits for breakfast.
Dominic Thiem's first part of tennis training begins after breakfast
After breakfast, Thiem starts to toil on the tennis court. He has a lengthy warmup which includes several exercises focused on fitness, agility, and reflexes.
At 10.30 am Thiem steps on the court to begin his training drill. Here he runs a lot and tries to perfect his strokes. It is here where Thiem perfects his potent backhand weaponry.
After the gruesome tennis session, Thiem takes a lunch break and goes for a short 3o minutes' nap. Thiem said: "After a tough morning session I had a good lunch and the very relaxing nap of about 30 minutes."
Dominic Thiem's second part of workouts starts after lunch
Thiem's tennis practice for the day continues after his nap. At 3.30 pm, he begins his second warm-up. Thiem trains with fellow Austrian Dennis Novak. Here Thiem practices a lot on his serve.
"We had a little warm-up now with Dennis and the analysts and then a good tennis session with Dennis, and at the end, we had a good service practice." Thiem on his second workout of the day.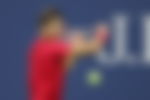 Dominic Thiem ends his training with a final one hour run
Practice doesn't stop there. At 6 pm Thiem again goes for a run. And by 7 pm he is done with his training for the day.
Thiem's training routine is one of the high-intensity training routines on the ATP tour. Looking at his daily routine, he spends a huge majority of his time on tennis and fitness. Thiem loves to train hard, and he himself has said that he remains tired all year long but admits that it is worth it.
"I do a pretty tough program — even twice a day. When I'm in the tournament, I reduce it a little bit. My routine is very intense, but it's normal exercises that many people probably do, too — a lot of strength work, speed work, and a little bit of endurance with lots of core work." Thiem said.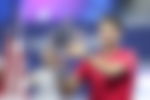 Dominic Thiem's coach Nicolas Massu's comments on his training regime
ADVERTISEMENT
Article continues below this ad
Thiem's coach, Nicolas Massu, also spoke highly about the Austrian's training regime. And even he credits this hard work for Thiem's excellent display on the ATP tour.
"There aren't (too) many guys on the track who train with the intensity like his every day." Massu said.
ADVERTISEMENT
Article continues below this ad