Dominic Thiem Never Asked How Long a Practice Was Going To Last, Reveals Wolfgang Thiem
Published 12/17/2020, 12:05 PM EST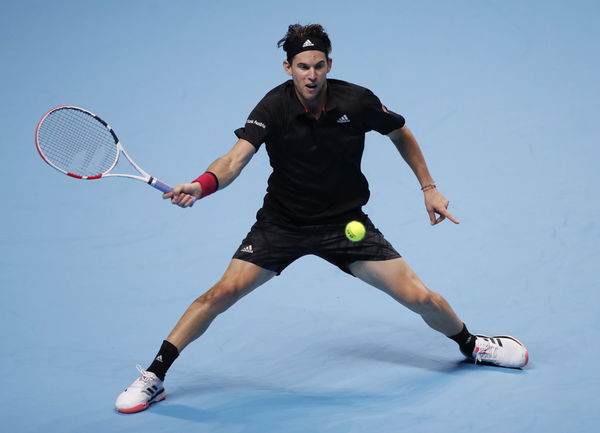 ---
---
One of the most fierce competitors of the ATP tour, Dominic Thiem, finally achieved his childhood dream this season. Despite a heartbreaking loss at the 2020 Australian Open final, Thiem clinched his maiden Grand Slam title at the US Open. The Austrian's journey is a huge lesson on relentless determination and resilience in the face of hardships.
ADVERTISEMENT
Article continues below this ad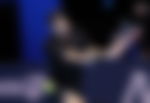 Recently, l'Équipe published an interview with Wolfgang Thiem to talk about his son's childhood and his transformation into a world-class athlete. The host asked Wolfgang whether he pushed Dominic a lot during the latter's growing-up years.
ADVERTISEMENT
Article continues below this ad
Never pushed Dominic Thiem: Wolfgang
Talking about Dominic's motivation for the game, Wolfgang acknowledged he never pushed Dominic as the latter loved tennis and derived happiness from it. Coaching tennis to earn a living coach, Wolfgang contended that Dominic used to practice on the court each time his parents had spare time.
"I never pushed him! I've always seen him motivated and happy. He never asked how long a practice was going to last, because he just loved it. His mother and I were very young when he was born. We were twenty. We were coaching tennis to earn money.  So every time he had a spare moment, he would come with us on court." said Wolfgang.
Being constantly with his father and mother on the tennis courts, Dominic had incredible stamina even at a young age and could endure long practice sessions.
ADVERTISEMENT
Article continues below this ad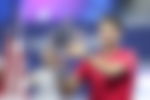 Considering his circumstances, Wolfgang admitted that his family didn't get influenced by the idea of producing tennis stars by sending them to the famous Bollettieri Academy. Many former greats including Andre Agassi, Jim Courier, and Monica Seles are the players to have come out of Bollettieri Academy.
"We weren't the kind of family driven by the American dream and the idea to send our kid to the Bollettieri Academy to make a star out of him," remarked Wolfgang.
ADVERTISEMENT
Article continues below this ad
Having turned pro in 2011, Dominic's sheer hard work and mentality has made him into a formidable force. Despite losing the final of the 2020 ATP Nitto Finals, Thiem defeated Novak Djokovic and Rafael Nadal en route to the final. With the 2021 Australian Open scheduled for February, Thiem will be one of the favorites to win the title.