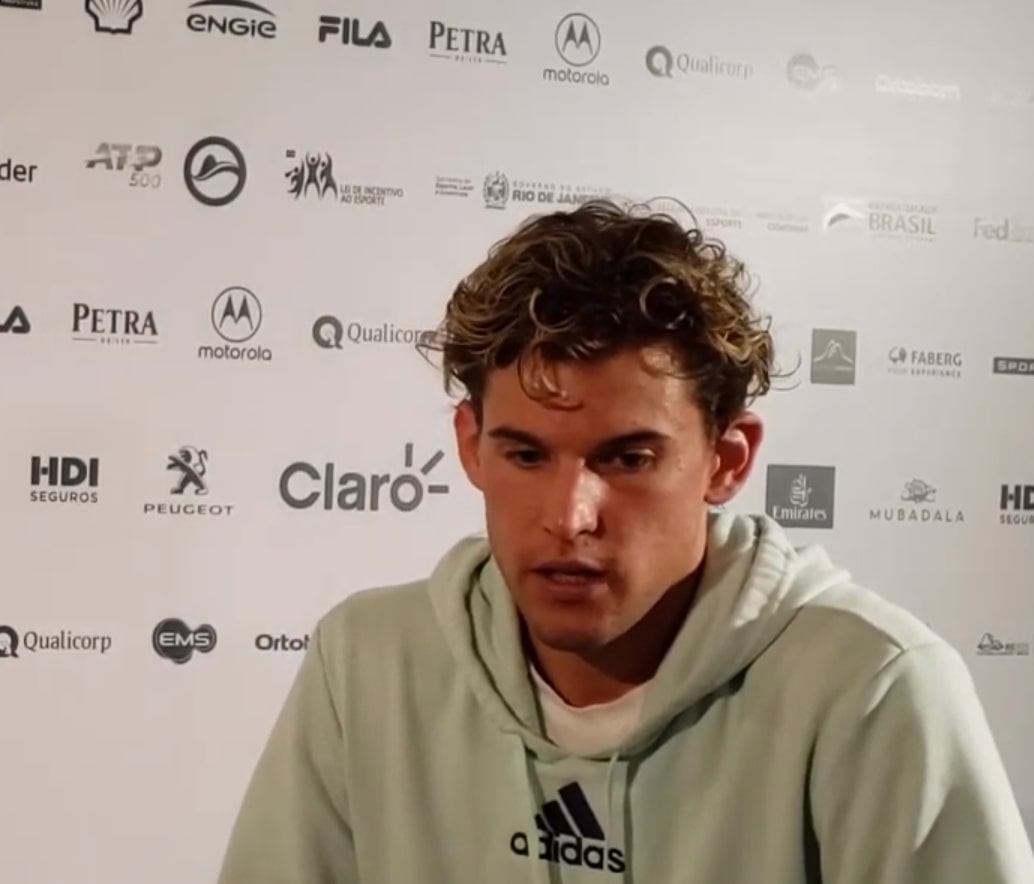 A few days back the Rio Open announced Dominic Thiem as their ambassador for sustainability of our nature. As we are poised to start the event, Thiem talked about protecting the nature. The Austrian had some good ideas towards doing that.
Dominic Thiem has a few ideas
Dominic Thiem is the No. 1 seed and the heavy favorite on the clay courts of Rio Open. The Austrian had a chat with the tournament's website about his secondary role at the event. Talking about how he got into advocating for environmental protection, he had this to say.
"Because of my education. My parents care a lot about the environment and wildlife, so I also got involved. And now that I'm a little bit famous, I try to spread good messages to my fans and the world."
Oh he is famous alright. And it's refreshing to see a young athlete like him to take up the mantle of calling for preserving our nature. But the Austrian had more to say than just that. He went on to explain how he tries to do his part for the environment too.
"I try to use less plastic in my daily life. Try to eat less meat and animal products, which I think is important."
He even conceded that he cannot possibly stop flying because of the intense schedule of professional tennis, which is all over the globe. But he does make it a point to use cars a little bit lesser.
Moving on to how the sports industry can help and do their part in protecting the planet, he had some nice ideas.
"I think the most important thing is to reduce plastic bottles, to reuse glass bottles, to use huge water dispensers. If every sports event in the world does that then we can reduce the amount of bad plastic a lot."
Wise words from the World No. 4 player. As he strives to do his part for the planet, some of the tournament organizers in tennis are already working on becoming a greener event. Wimbledon, for instance, have already began their journey towards turning into a greener event (pun intended?).
In 2019, Wimbledon stopped using plastic bags for racquet covers. That simple decision meant there would be 4,500 fewer plastic bags in the world.