Dominic Thiem to Train Alongside Alexander Zverev Ahead of ATP Cup and Australian Open 2021
Published 01/06/2021, 9:00 AM EST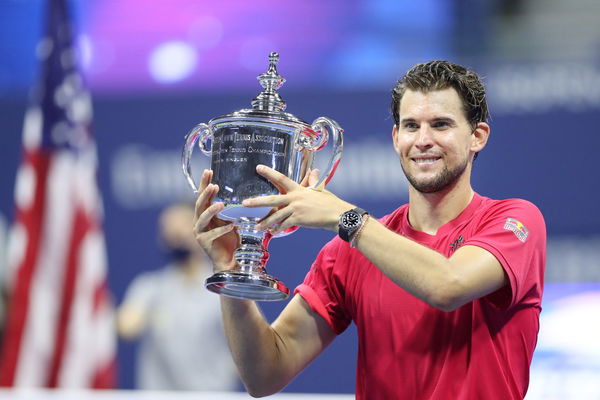 World No. 3 Dominic Thiem is going to be one of the most-watched players for the 2021 season. His development over the past 12-18 months has been tremendous. The Austrian international won the 2020 US Open last season, which also served as the first breakthrough for a next-generation player to win a slam. 
The year 2020 was surely disastrous for the majority of the world. However, for Dominic, it was his most successful one. At the beginning of last season, he had come close to winning the final at the Australian Open. He was locked in a fierce battle against Novak Djokovic, who eventually won the match, having experience on his side.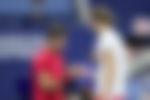 Dominic Thiem, Alexander Zverev, Andrey Rublev to Begin Training Soon
ADVERTISEMENT
Article continues below this ad
As we're close to approaching the first Major of the new season, players are in an unfamiliar situation as compared to previous years. New protocols mean players will have to undergo a quarantine period, following the regular protocols of the governing bodies.
Thiem plans to begin practicing with fellow Austrian, Dennis Novak and then intends to step up his preparations by hitting with Russia's Andrey Rublev and Germany's Alexander Zverev. 
There's responsibility riding on the shoulders of the new lot of players. They did impress in the last season with their performances. Zverev played in a Grand Slam final for the first time while Rublev won five titles along with reaching the quarterfinals at two Grand Slams. He also qualified for the season-ending ATP Finals. 
ADVERTISEMENT
Article continues below this ad
During the last event on the men's tour at the ATP finals in London, Dominic Thiem, and Daniil Medvedev were the most fascinating players. over the course of the tournament, both players beat the likes of Novak Djokovic and Rafael Nadal. Those wins certainly boosted the young players' confidence.
ADVERTISEMENT
Article continues below this ad
The 2021 season is surely going to be exciting as the new names have established themselves.