Dominic Thiem Uses His Popularity to Preserve The Ecosystem
Published 12/08/2019, 2:27 PM EST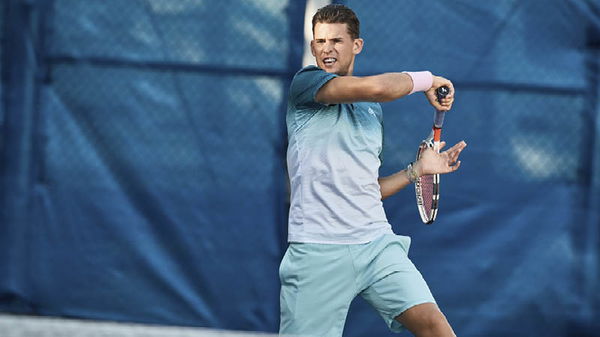 World Number four tennis player Dominic Thiem endeavors to preserve the oceans of the planer. With the aid of his personality and fame which the Austrian has gained over the years, Thiem is engaged in the creation of a habitable ecosystem for marine life. He raises awareness to preserve the oceans.
ADVERTISEMENT
Article continues below this ad
He supports a non-profitable organization called '4ocean' which is working towards the conservation of the oceans. "I try to help make the world better, for example with donations to WWF and 4ocean. I also try to use my popularity to convince people how important these issues are. These topics need to be addressed. After all, it's about the future of our planet," said Dominic Thiem.
In less than two years, 4ocean has removed more than four million pounds of trash from oceans and coastlines. The purchase of the 4ocean bracelets funds the removal of one pound of trash from the ocean and coastlines.
ADVERTISEMENT
Article continues below this ad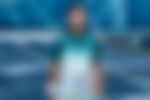 Once Dominic Thiem purchased their bracelet while e-shopping and he was it wearing in Madrid. His bracelet was noticed by 4ocean and they immediately contacted him.
"It's a really good cause. It's one of the biggest problems nowadays that we face, with all the plastic pollution. I love nature and I'm trying to support this whenever I can. I really hope to attend one of their cleanups and help. It would really be a dream for me," Thiem mentioned.
Also Thiem wears Adidas Parley tennis gear. Adidas' Parley Ocean Plastic is created from recycled marine plastic waste that has been collected on the islands, beaches, and coastline.
ADVERTISEMENT
Article continues below this ad
Know More About Adidas Parley – Ana Ivanovic Plays Tennis With Australian Celebrities Ahead of Australian Open
Dominic Thiem further talked about his regular diet. While at home he consumes the vegetables grown in his own garden. However, being a professional tennis player and touring a major part of the year it doesn't allow him to do so.
ADVERTISEMENT
Article continues below this ad
"I just want to have a healthy diet. At home, it's easier because we use products from our own garden. During tournaments, it is more difficult. But after my career, I want to become a vegetarian," Thiem added.
After concluding the 2019 season with five ATP titles World Number four Dominic Thiem will commence his 2020 tennis season at Doha Open 2019 in Qatar.