Dominic Thiem Wants To Join Roger Federer In The "One Handed Backhand Boys"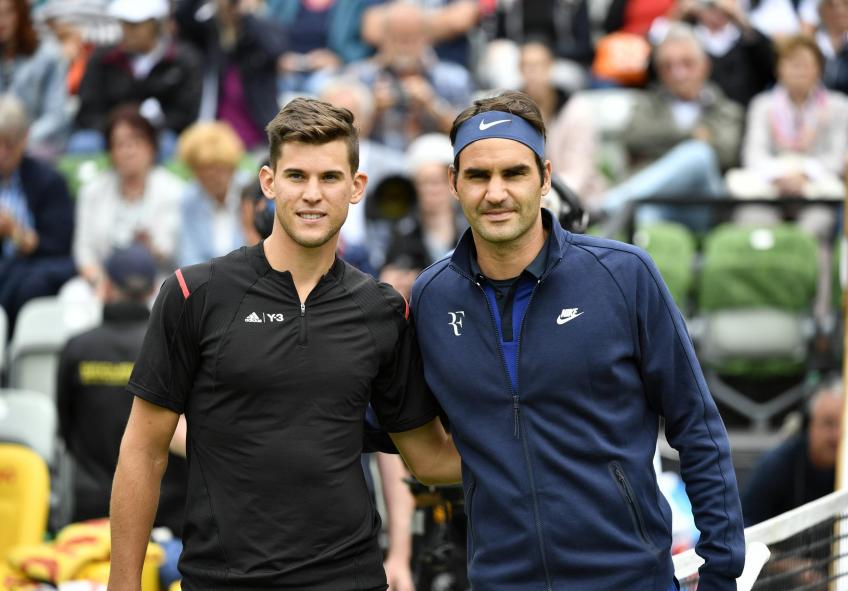 Former world number two Tommy Haas pulled the turned back the clock today via his Instagram account as he recalled some fun memories with Roger Federer.
Possibly the most viral tennis video of 2017 was the makeshift music band of Tommy Haas, Roger Federer, Grigor Dimitrov and David Foster giving us some gold music. The four hummed to the classic 80's song "Hard to say I'm sorry" from American rock group Chicago. In fact, they were nicknamed as the "Backhand Boys".
Roger Federer, Grigor Dimitrov and Tommy Haas handled the vocals. While Haas' father in law and world-renowned record producer David Foster played the piano. Tommy's Instagram post recounting the memory got more than a few interesting responses.
Know More – Roger Federer Asks Dwayne Johnson And Cristiano Ronaldo Among Others About Home Training Routine
Who all responded to a rehash of the famous video of Roger Federer? 
Various people responded to the Instagram post of Tommy Haas. The German star suggested that we needed another part of this composition!
Dominic Thiem had a terrific suggestion asking if he could become the fourth member of the "Backhand Boys". That would certainly be something the fans would be interested in. Thiem fits perfectly in the mix of good looking men.
Know More – Feliciano Lopez Compares Lionel Messi And Cristiano Ronaldo To Federer And Rafael Nadal
However, Thiem was not the only one excited. Tennis player Andreas Mies suggested a Backstreet Boys song for all the stars. There's certainly a lot of other things that fans would expect.
Novak Djokovic made a cameo appearance the last time the video found its way into the internet. It will certainly be interesting if the Serbian star is again seen in the video. What do you expect out of the latest rendition of the viral video?