Dominik Reveals Bizarre Idea to Avenge Rey Mysterio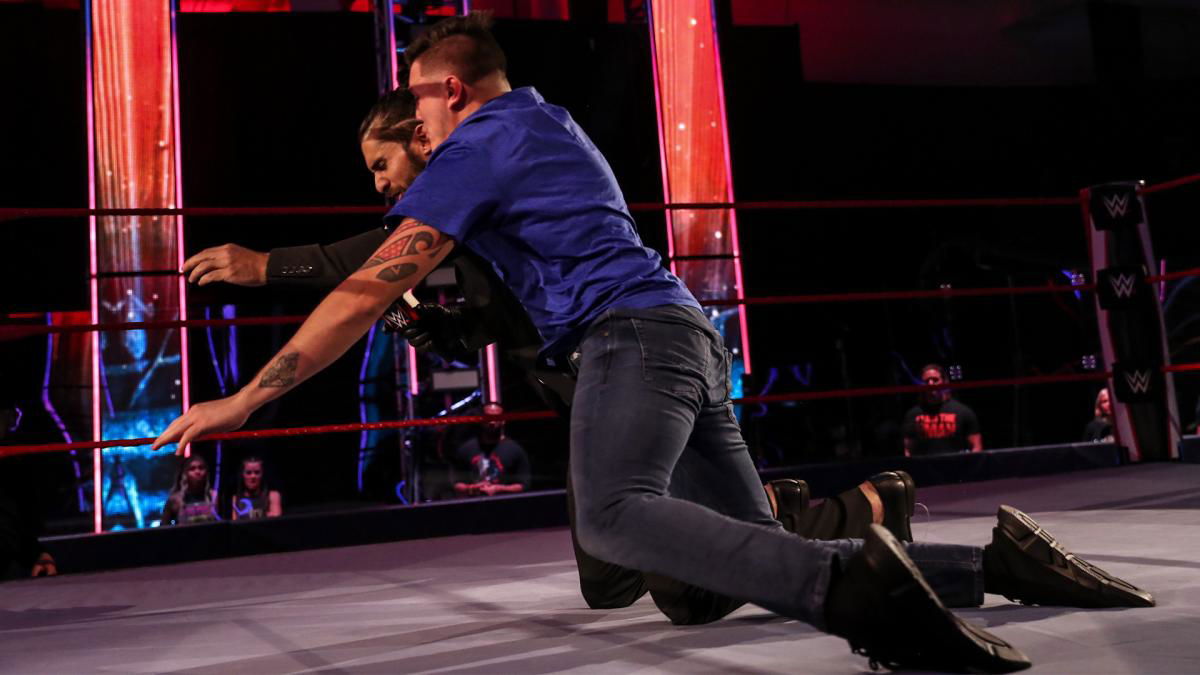 The Seth Rollins and Rey Mysterio rivalry took a new turn on Monday Night RAW.  To say that this rivalry has become personal is an understatement.
The Mysterio family has been deeply affected since the first time Seth Rollins attacked Rey on RAW. The attack was so so vicious that it brought out the rage in his son Dominik.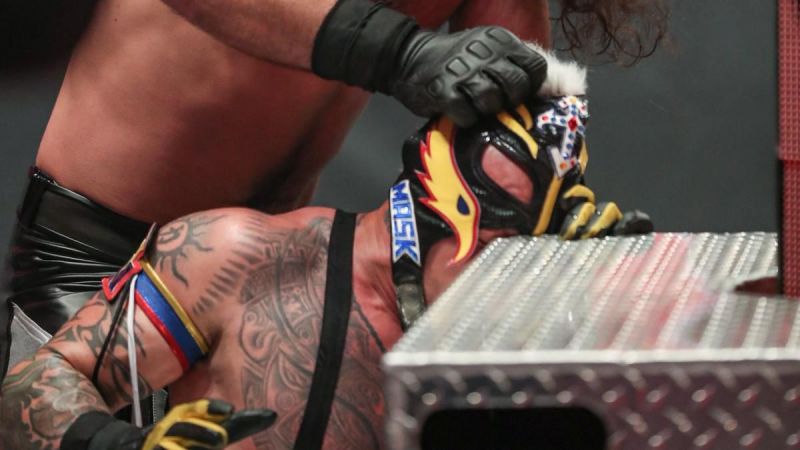 He didn't waste time showing his anger during the confrontation segment between Seth and Mysterio via satellite. The following week, Rey Mysterio set up Rollins during their video confrontation while Dominik attacked The Messiah from the back.
On the 22nd June episode of RAW, Dominik Mysterio was again involved with Aleister Black and Humberto Carillo to attack Rollins and his disciples. This was moments after Mysterio challenged Rollins in an eye for an eye match.
At Extreme Rules, things got worse for Dominik as he watched his father from home, while Rollis injured his second eye. A fortnight later, Dominik was back on RAW and hammered Murphy and Rollins with a Kendo Stick.
Also Read: WWE Drops Major Hint About Seth Rollins Vs Rey Mysterio Storyline
Dominik issues a challenge on Monday Night RAW
On the latest edition of WWE Monday Night RAW, Dominik made his presence felt. There were many speculations about Dominik making his debut since the day he came to WWE during Mysterio's rivalry with Brock Lesnar.
This week, it seems it may come true as Dominik invited Seth Rollins to the biggest party of the summer. Yes, you read that correctly, Dominik has challenged Seth Rollins to a match at SummerSlam
Did @35_Dominik just say he's going to challenge @WWERollins to a match at #SummerSlam?! #WWERaw pic.twitter.com/roZZJvMlJm

— WWE Universe (@WWEUniverse) August 4, 2020
Seth Rollins answers the challenge
On the final segment of Monday Night RAW, Seth Rollins and his disciple Murphy walked out. However, Rollins' road to answer the challenge took a small detour.
Seth Rollins rammed into broadcaster Tom Phillips for cheering Dominik Mysterio the previous week. As The Messiah planned to sacrifice Tom Phillips, Samoa Joe intervened.
An angry Rollins first asked Joe to stay out of it but later invited Joe to the ring as RAW went into commercials. As soon as we returned from commercials, Joe was getting ready with Rollins and Murphy in the ring with steel chairs.
With Rollins, Murphy, and Joe, all measuring each other, it acted as a great distraction. The three Superstars were concentrating on each other while Dominik came in from behind. Similar to last week, Dominik destroyed the duo with a kendo stick.
Following a brutal sneak attack, @WWERollins wants @35_Dominik
at #SummerSlam! #WWERaw pic.twitter.com/FspXrO4DUv

— WWE (@WWE) August 4, 2020
The Messiah then showed his frustration stating he had had enough with Dominik and accepted his challenge for SummerSlam.
There's no telling what will happen when @WWERollins FIGHTS @35_Dominik at #SummerSlam! https://t.co/XevzgaU1YG pic.twitter.com/J2LtpjNJPW

— WWE SummerSlam (@SummerSlam) August 4, 2020
Dominik Mysterio will finally be seen in a WWE ring. In modern-day WWE, this is a dream for any young wrestler.
Many young wrestlers and even veterans like Robert Roode, Samoa Joe, and WWE champion Drew McIntyre came to the main roster through NXT.
Fortunately for Dominik, his first match can be a dream match and the biggest of his life. He will face one of the biggest superstars in WWE  at one of the biggest pay-per-views of the company.
We will have to wait until SummerSlam to see how good Dominik is, compared to his father. However, there is one thing for sure, that kid knows how to use a kendo stick.
Source: WWE Universe official Twitter