"Don't Forget About Kyrgios" – Nick Kyrgios Taunts The Next Gen
Published 05/24/2020, 1:07 PM EDT
There are many people who raise doubts about the attitude and temperament of Nick Kyrgios. However, you won't find many who will question his skills in the game of tennis.
ADVERTISEMENT
Article continues below this ad
Despite all the setbacks he receives because of his on-court skirmishes, Nick manages to get things done on the tennis court. He has won six ATP titles and reached eight ATP Finals, one of these at the 2017 Cincinnati Masters. In addition, he holds the distinction of having beat Roger Federer, Rafael Nadal, and Novak Djokovic the first time he faced them, the other two being Dominik Hrbaty and Lleyton Hewitt.
However, many think that his time is up before it started. That's because there are younger players on tour who are touted as the future of tennis after the Big 3 retires. The stats might present a starkly different picture than what you might think.
ADVERTISEMENT
Article continues below this ad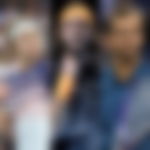 Know More – "I Didn't Mean To Comment On Him" – Nick Kyrgios' Ex-Girlfriend Anna Kalinskaya
How does Nick Kyrgios square up against the next gen? 
Nick Kyrgios has an impeccable record when it comes to head to head standing against upcoming tennis stars. Things got interesting today when an Instagram page decided to post Kyrgios' head to head record against three upcoming stars – Alexander Zverev, Stefan is Tsitsipas, and Daniil Medvedev.
ADVERTISEMENT
Article continues below this ad
Surprisingly, Kyrgios maintains a positive win-loss record against all three stars. He is 2-0 up against both Stefanos Tsitsipas and Daniil Medvedev. While against arch-rival Alexander Zverev, he's won four while the German has come on the top three times. Kyrgios decided to put this up on his story. He said "Don't forget about Kygs man", along with three laughing emojis to express his excitement.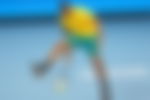 Know More – "He's Not Someone I Would Be Friends With" – When Felix Auger-Aliassime Slammed Nick Kyrgios
ADVERTISEMENT
Article continues below this ad
His latest victory against one of these stars came at the ATP Cup. Here, he won against Stefanos Tsitsipas in a match that saw the Greek losing his cool against popular perceptions and hitting his father with his racquet in the process. That's just one example to tell you that Nick Kyrgios is still pretty much in the game and it will take just one good season to win a grand slam title and for him to again be considered as a possible great player.