Roger Federer is generally the coolest player that you will encounter on a tennis court. The mild-mannered Swiss has the utmost respect for his opponents as well as the authorities. That's why you'll rarely find him arguing with the chair umpires, even when a decision is wrong. The most you see from him is a slight smile towards the umpire and an occasional grunt. However, even the best of them have their bad days on the court.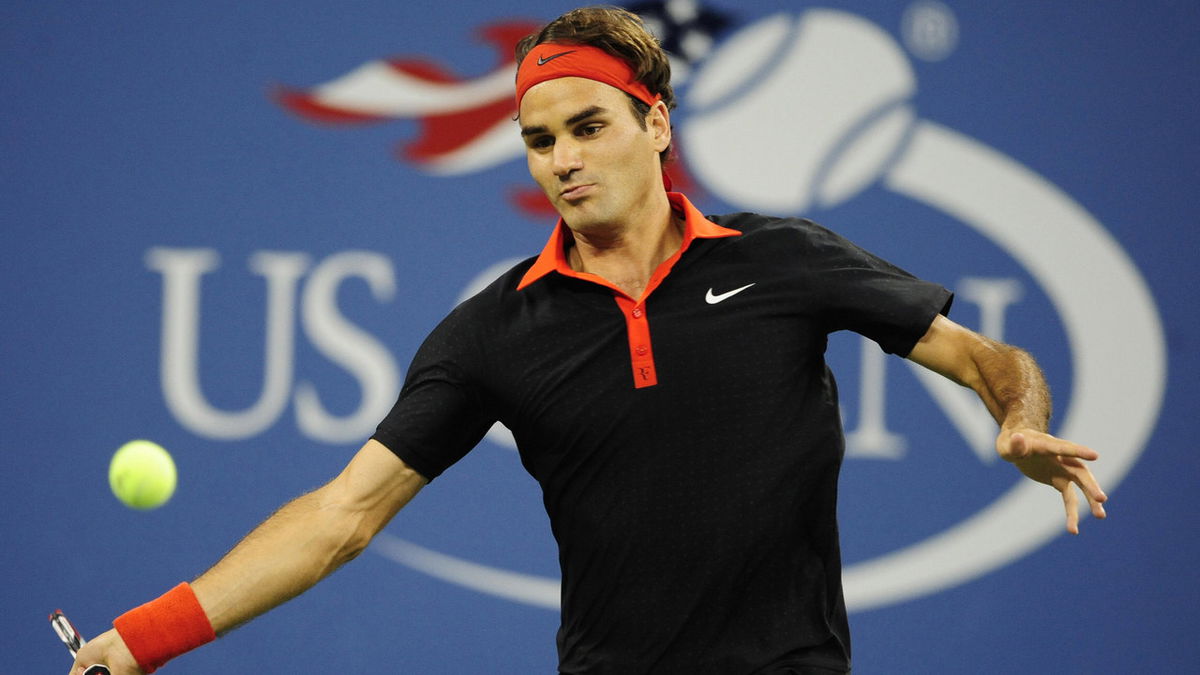 This also happened with Roger at the US Open in 2009. He was, once again, in the finals and on the cusp of a record. A victory would have meant six straight US Open titles for him. However, he was overpowered by Juan Martin Del Potro who would go on to win his first Grand Slam.
Know More – When Stan Wawrinka Got Into A Fight With Roger Federer's Wife
The match was not without controversy as it would give us a rare display of anger from Roger. He blasted the chair umpire for a decision he deemed unfair, even resorting to swearing at one point. The Swiss maestro was fined after the match for his behavior. Let's find out the reason why Roger unloaded.
Why did Roger Federer get angry? 
Things started going out of control for Roger Federer in the second set itself. The match was in Roger's grasp as he was 6-3, 5-4 up with the game tied at 30-30.
However, a crucial challenge by Del Potro saw the point going in his favor, which was initially awarded to Roger. The reason for Federer's wrath was that Del Potro took 20 seconds to make the challenge. Finally, he snapped in the third set.
Don't you have any rules for this? I wasn't allowed to challenge after two seconds. The guy takes, like, 10. You can't allow that stuff to happen," Federer said to Garner, who appeared to tell the world No 1 to stop complaining.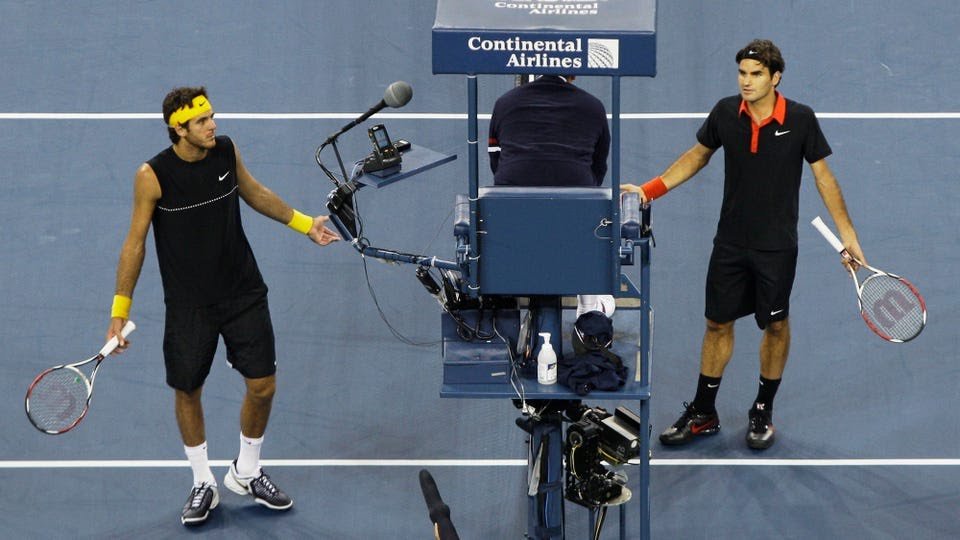 Know More – "I Can Do What Papa Can" – When Roger Federer Revealed His Kid's Reaction To Watching Him Play
This warning was met with further wrath when the 15-time major champion said: "Don't tell me to be quiet, OK? When I want to talk, I talk. I don't give a s*** what he said."
Federer would not gain too much by this aggression as Del Potro ultimately emerged victorious from the encounter. The coming years would not be the best for Roger Federer. Despite that, it was rare to seem him ever lose his temper apart from one or two incidents.