"Don't Know Wat Odds I'd Give Myself": Rafael Nadal States His Chances on Winning 14th Title at French Open 2021
Published 06/01/2021, 11:19 AM EDT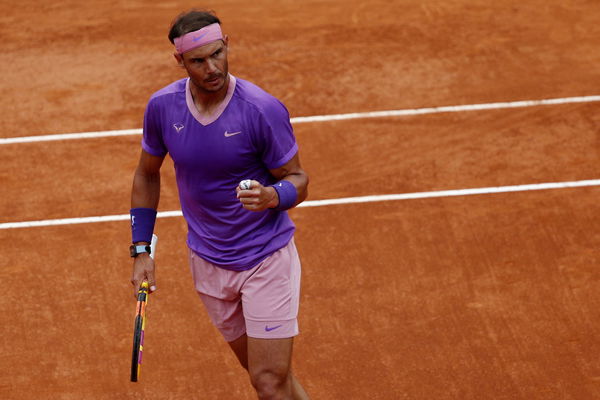 ---
---
It's French Open time, and when tennis shifts to the French capital, the attention turns to Rafael Nadal. The Spaniard has been the most successful player of the tournament and his record is such that it might never be broken. After all, the 'King of Clay' has won the French Open on 13 occasions. 
ADVERTISEMENT
Article continues below this ad
Recently, Nadal shot a commercial for Santander Bank. In the commercial, the Spaniard plays a double role, in which he is being interviewed by his double. Various questions were asked, all surrounding his performances at the French Open over the years.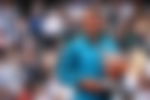 Rafael Nadal was accurate in his answers during the session
ADVERTISEMENT
Article continues below this ad
The events during the commercial were as follows:
Question: Hi Rafa, how are you? Allow me to start with a short quiz about your favorite tournament.
Answer: And how do you know what my favorite tournament is?
Question: Well, we're sure off to a good start! Here we go! In what year was your debut in Paris, and who was your first opponent?
Answer: My first year in Paris was 2005, and my first match was against Lars Burgsmuller, if I'm not mistaken.
Question: Right, that was easy. Let's take it up a notch. Tell me if you remember the names of the thirteen finalists you've beaten. Year and name, go!
Answer: 2005 Puerta, 2006 Federer, 2007 Federer, 2008 Federer, 2010 Soderling, 2011 Federer, 2012 Djokovic, 2013 Ferrer, 2014 Djokovic, 2017 Wawrinka, 2018 Thiem, 2019 Thiem, 2020 Djokovic.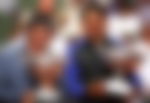 Rafael Nadal has incredible statistics at the French Open
Question: Well well! Not bad at all! You've got a good memory! And tell me, of those wins, do you remember how many were without losing a set?
Answer: I'd say 2008, 2010, 2017, and 2020.
Question: Aside from Paris, thirteen times… which other tournament have you won more?
Answer: Barcelona, Monte Carlo .. those two I think. Yeah, all right. That was a trick question. It was two instead of one.
ADVERTISEMENT
Article continues below this ad
Question: I've got my own opinion but how do you rate your chances of getting to number 14?
Answer: I'd don't know what odds I'd give myself. All I can do is continue to prepare myself the best I can and beyond that, we'll see what happens. This is a daily struggle and like every year, it's going in to oust me to the limit day after day to achieve the ultimate goal.
Rafael Nadal will be playing his first-round match against Alexei Popyrin at the French Open 2021 later today. He is bidding to win his 14th title at Roland Garros this season. It will be interesting to see how the Spaniard performs during the event, since the big three are all grouped in the same half of the draw. 
Watch this story: Insane Stats That Show Why Rafael Nadal is King of Clay
ADVERTISEMENT
Article continues below this ad