"Don't Say That Because I'm a Girl" – Coco Gauff Hits Back at Offensive Comments With Roger Federer Example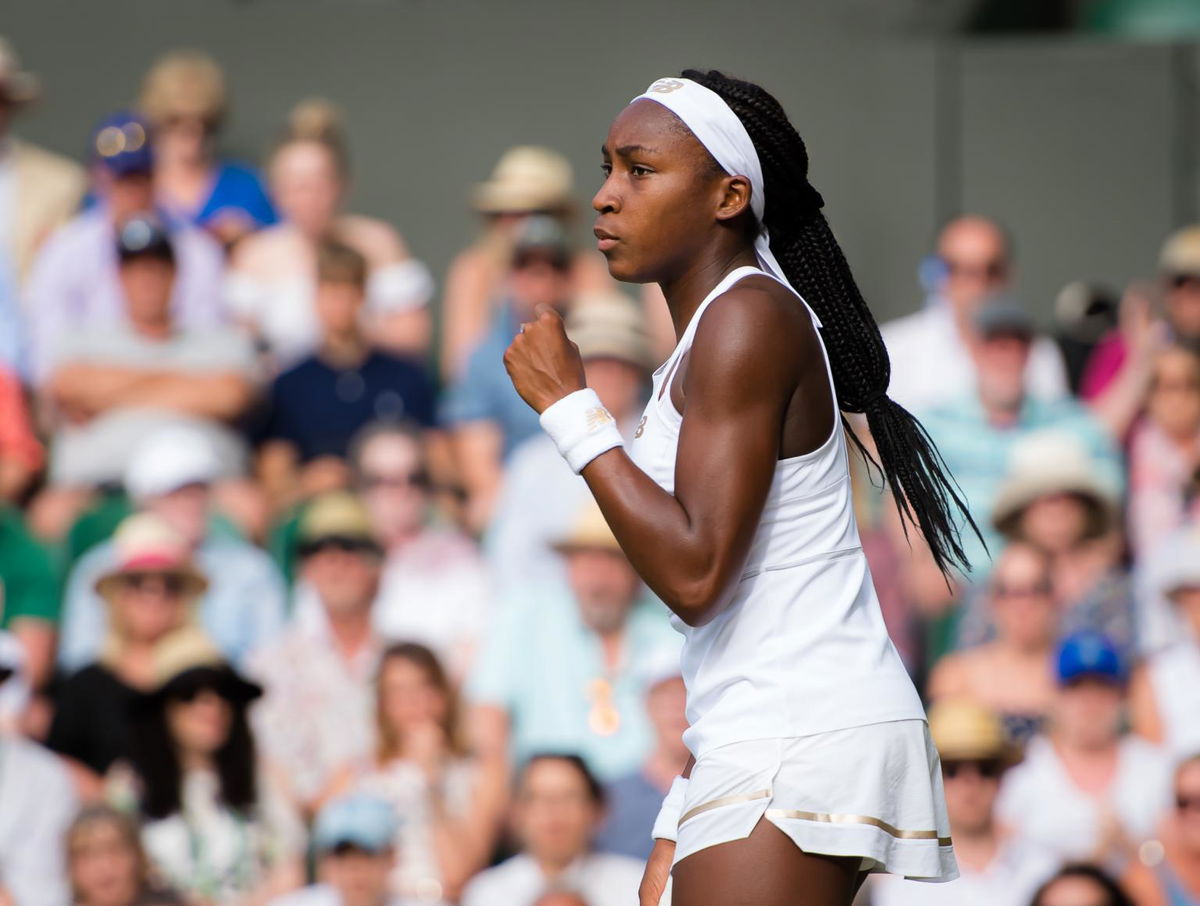 In the last couple of years, we have seen the rise of teen tennis star Coco Gauff. She has beaten some of the toughest players and in addition to that, she has also won a WTA title. Despite such achievements, there are some people who have undermined Coco's skill just because she's a girl. The American star has just responded to them.
Coco Gauff is not here for your sexist remarks.

(via cocogauff/TikTok) pic.twitter.com/19k44bly39

— The Undefeated (@TheUndefeated) August 11, 2020
Coco Gauff Responds To Critics
As you can see in the above tweet, a person made a remark about Coco Gauff. He said that she plays girls' tennis and that a professional in girls' tennis could not win Boys' state events.
As you can expect, the American star did not take kindly to this remark and responded. She started off by saying that she has no problem if people say they are better than her because they feel they have a greater skill level. However, she has a problem when people are sexist as she said,
"If you think you are better for the soul fact that you are a boy and I am a girl, that doesn't make any sense. For example, Roger Federer, if Roger Federer says that he can beat me, A 100% he can. He can say that because his skill level and actual game is way better than mine. But you saying you can beat me solely because of the fact that I am a girl, is stupid. If you think your skill level is better than mine, I respect that. We'll go out and compete but don't say that because I'm a girl."
Also Read – Coco Gauff Is Not Bothered About WTA Rankings and Results
Clearly, Coco Gauff is not going to let such comments go unanswered. However, responding to remarks is not going to be her main focus right now as she is playing the Top Seed Open. She has already won her first match in straight sets and now, she will face Aryna Sabalenka.
The American star is going to be hoping that she will beat her and do really well in the rest of the event. In addition to that, she will want to do well at the US Open which is starting on August 31st.
Source: Twitter @TheUndefeated