"Don't Want Any of Their Success": Novak Djokovic Aims to Create a Different Legacy Than Roger Federer and Rafael Nadal
Published 02/08/2021, 1:21 PM EST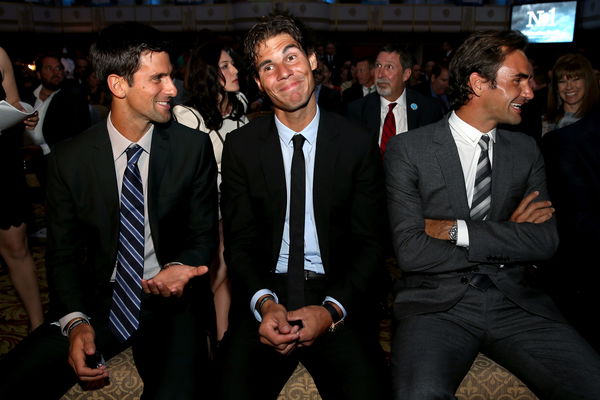 ---
---
The Big 3 of tennis, Novak Djokovic, Rafael Nadal, and Roger Federer have massive respect for each other's success. And again, looking at his peers, Djokovic has praised them after his first-round win at the Australian Open 2021.
ADVERTISEMENT
Article continues below this ad
In his post-match press conference, Djokovic expressed his admiration for Nadal and Federer. He called them legends of the sport.
"I respect all my opponent's records I think especially Roger and Rafa what they have achieved over the years, they are legends of our sport and I admired them a lot."
ADVERTISEMENT
Article continues below this ad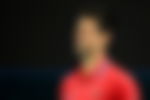 How have Roger Federer and Rafael Nadal affected Novak Djokovic's game?
Over the years, the 'Big 3' have pushed each other to the limits, compelling all three to deliver their best tennis. And Djokovic also accepts the fact and acknowledges the great rivalry he has had with Federer and Nadal.
"They have positively affected my game and my growth, my development and all my success, you know, wouldn't be what it is if these two guys were not there so I had tremendous rivalries with these two guys and we still keep on going."
Djokovic, Nadal, and Federer have built a great legacy and have helped each other a lot. They have strived to get the better of each other and in the process have moved way above the chasing pack.
Furthermore, Djokovic asserted that he wants to create his own legacy. He meant that everyone's success is different, and he doesn't want the same success as Federer and Nadal.
ADVERTISEMENT
Article continues below this ad
"But I don't, I don't want any of their success if you know what I mean I don't I'm not jealous of their success or anything like that I try to build my own authentic career and my own success and I stick to that."
For now, in the 2021 season, the Big 3 has shrunk to the 'Big 2'. As Roger Federer is still recovering from his knee surgery, Rafael Nadal and Novak Djokovic are the only members of the famous trio competing at the first Major of the season.
Djokovic and Nadal now headline the Australian Open 2021 draw, and Djokovic is a firm favorite for the title.
ADVERTISEMENT
Article continues below this ad