Doom Eternal: Ancient Gods Part 2 Is Around The Corner
Published 03/17/2021, 7:56 AM EDT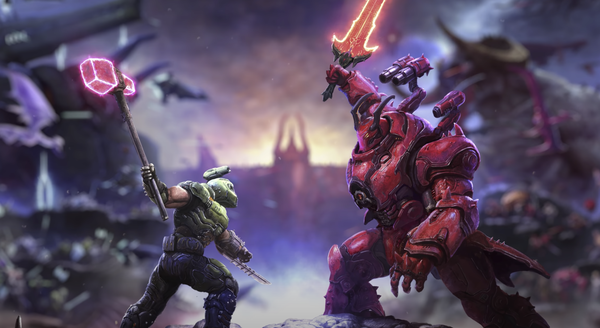 ---
---
The makers of Doom have finally put an end to the anticipation surrounding what's next for the title. The teaser for the second and final expansion of Doom Eternal: The Ancient Gods Part 2 has dropped and there is much in store for the players.
ADVERTISEMENT
Article continues below this ad
Check out the teaser below. And for those wanting to see more, the complete trailer will be out two days from now, that is March 17, 2021. 
ADVERTISEMENT
Article continues below this ad
Bethesda hasn't announced the release date for the new expansion, so it is safe to assume that we will know more once the trailer drops. 
Developed by id Software and published by Bethesda, Doom Eternal is regarded as one of the best Xbox games out there today. The first-person shooter walks players through the story of the Doom Slayer as he battles the evil forces. The game is well known for its combat gameplay and aggressive visuals.
Doom Eternal – What's new for the players?
As one would expect, the new expansion will bring in a new storyline, new areas to explore, bigger weapons, and a bunch of new monsters to slay. In the short teaser, it is easy to sight the new mech and the new hammer, but that is only a fraction of what Bethesda will deliver with the expansion.
The trailer also gives fans a sneek peek of what may be the final confrontation between the Doom Slayer and the Dark Lord. It'd be interesting to see how the duel fairs off, given the rumor that both characters could be receiving some major upgrades.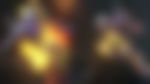 ADVERTISEMENT
Article continues below this ad
Ancient Gods: Part One, having launched back in October, packed the same punch and fans won't expect any less. The teaser trailer may not have revealed much, but we can expect a fitting end to a great game.
Leak causing a stir? 
Earlier today, Doom Eternal: Ancient Gods Part Two teaser was leaked following a botch from Bethesda's IT team. The teaser was accidentally uploaded and later taken down by the team. Naturally, the leak left the fans wanting more.
ADVERTISEMENT
Article continues below this ad
Doom Eternal, having reaped huge profits for Bethesda in the past, is likely to repeat history with its new expansion. 
Doom Eternal is now available for play on PC, Xbox One, Xbox Series X, PS4, PS5, and Nintendo Switch.
Trending Stories