Doom Eternal Devs Tease Upcoming DLC
Published 05/09/2020, 9:25 AM EDT
By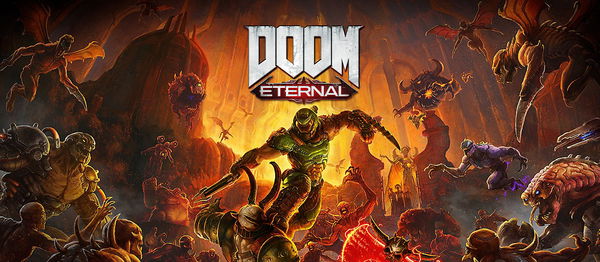 Doom Eternal, launched on March 20, received critical and fan acclaim. Reports suggested the title sold over 3 million copies in March itself. As you'd expect, fans raced through the campaign, and soon enough many users started clocking speedruns too. And now, id Software is gearing up to give users an update that will include a much-anticipated DLC in addition to some new content. The developers teased the DLC via a couple of images it tweeted out.
ADVERTISEMENT
Article continues below this ad
Doom Eternal DLC Coming Soon
While the campaign was a satisfying experience for fans, the craving for more of Doom Eternal was widespread. The developers, id Software, are all but ready to comply, just under two months after launch. Apart from the DLC, the update will also feature a new game mode, Empowered Demons.
ADVERTISEMENT
Article continues below this ad
Check out the images below.
The tweet had popular YouTuber, Jackeyeseptic, excited as well.
That second pic is sick!

— Jacksepticeye (@Jack_Septic_Eye) May 8, 2020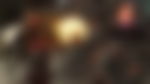 The upcoming update, the date for which has not yet been declared, will include a slew of enhancements and additions.
One exciting new game mode is Empowered Demon in the campaign mode. In this mode, when a Slayer falls to a demon, that demon is "beefed up and transported to another player's game to fight again." A player who slays one such Empowered Demon will gain health, ammo, and bonus XP gain.
Additionally, the update will also bring in a few much-needed fixes to the single-player campaign like "expanded demon tutorials, dashing vertically in water and adjusting toxic damage while swimming." 
ADVERTISEMENT
Article continues below this ad
You'll also see a few changes to the Battlemode to enhance the experience.
Change in the score
All in all, you can expect a ton of improvements to the already amazing Doom Eternal. You can read all about the update in detail right here in id Software's blog post.
ADVERTISEMENT
Article continues below this ad
There is one let-down, however, that will certainly be noticeable in the DLC. Recent reports confirmed that id Software and Doom Eternal's music composer, Mick Gordon, had a falling out. Sadly, they could not resolve their differences, and hence, we will not be enjoying Gordon's badass score in the DLC.
Apart from that, everything else is set to bring us a ton of new content to entertain us for a few weeks more. Watch this space for an update on the release date for the DLC.