Dota 2 Millionaire Esports Pro Shows off $2.2 Million Mansion
Published 01/17/2021, 11:16 AM EST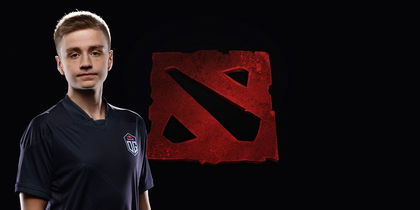 ---
---
Dota 2 has single-handedly contributed to the creation of the most millionaires in Esports. Out of the top 30 Esports pros with the highest earnings, 29 owe their success to Dota 2. The game is popular for having the highest paying tournaments (except 2020) with its 'The International' tournament having a payout of millions.
ADVERTISEMENT
Article continues below this ad
With the help of Valve and Dota, Johan "N0tail" Sundstein, the Danish player and captain for OG has raked in close to $7 million throughout his gaming career. He has been the most successful Esports player to walk the earth. However, he intends to give back to the industry that helped him reach such great heights. Therefore, he recently invested a huge chunk of his earnings to buy an Esports facility in Lisbon.
ADVERTISEMENT
Article continues below this ad
British Public Broadcast service BBC recently interviewed the Dota 2 player. Additionally, they also went on a tour of his mansion, which they posted in a recent YouTube video. In the video, N0tail gave an idea behind the purpose of his mansion and what went into making the decision to spend such a huge chunk of his earnings.
What's inside the $2.2 million mansion housing Dota 2 players?
In the video, N0tail claims the mansion cost around €1.1 million and that he had to invest an additional €700,000 for furniture, renovation, and miscellaneous expenditures. This brings the total of his mansion to about €1.8 million or $2.2 million. Moreover, the mansion has 17 bedrooms in which N0tail intends to house his teammates and other players.
The professional Dota 2 player said, "Growing up, I really wanted to revolve my life around games, and now I have this thing dedicated to games. It's a wonderful thing."
ADVERTISEMENT
Article continues below this ad
As most of the competitions are currently happening online, Johan has been housing two of the newest OG recruits. As the captain of the team, he has been giving them training and teaching them the tricks of the trade.
The mansion is currently also housing Johan's support staff. These include the social media manager, sports psychologist, and a full-time chef. The mansion also has a recreational area containing a ping-pong table as well as a full-fledged gym. To relax after games and enjoy the warm Lisbon weather, N0tail made sure he doesn't miss out on including a swimming pool.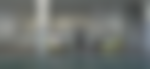 While it might seem like Johan is living the life most can only dream of, he is also playing his part in the industry. The professional player is making sure he acts as the coach many upcoming players need. As soon as the pandemic ends, he can use the mansion to increase these activities to more players. Till then, he can take turns sleeping in the 17 bedrooms of his $2.2 million mansion.
ADVERTISEMENT
Article continues below this ad