Dr Disrespect 'Accidentally' Shows Up on Twitch for the First Time Since His Ban
Published 04/27/2021, 2:44 PM EDT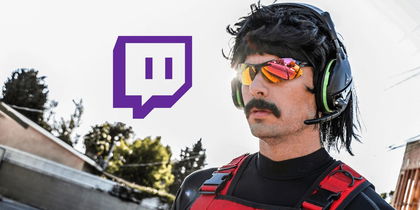 ---
---
It's been almost a year since Twitch banned one of its most popular creators, Dr Disrespect. The enigmatic streamer abruptly stopped live streaming on the platform one day, and then later announced that he was permanently banned from the Amazon-owned platform. Since then, fans have not seen him in a Twitch clip, and he now streams on their rival platform, YouTube. But recently, he returned to Twitch for a few seconds in the most bizarre way possible.
ADVERTISEMENT
Article continues below this ad
ADVERTISEMENT
Article continues below this ad
Dr Disrespect appears on Twitch during an ad break of Warzone tournament
Recently, Dr Disrespect took part in the $20,000 Code Red Warzone tournament hosted by Boom.tv. The event also had popular streamers from various platforms like Jukeyz, Aydan, HusKerrs, and many more. Popular Mountain Dew beverage, GameFuel, sponsored the tournament. They also sponsor Doc, who was streaming the event on his YouTube channel, like always. This sponsorship caused his appearance on Twitch, which could cause problems for everyone.
Following one round, the stream cut into an ad break, which involved an advertisement from the popular beverage brand. Doc appeared on the very trippy video to promote the brand, just like every other brand ambassador does. But this advert inadvertently caused his first appearance on Twitch ever since his ban on June 26, 2020.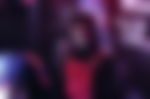 ADVERTISEMENT
Article continues below this ad
Doc's appearance might cause problems for event organizers
Ever since the ban, Doc has faced a lot of issues while trying to move to a different platform like YouTube. Twitch has also caused nightmares for their own creators by creating barriers to play with the banned streamer. The platform has maintained certain rules about it to make sure that Doc never shows up on a single Twitch clip from any of their creators. So far, they haven't faced a single major issue from their own creators, but this event has shed light on a situation that is still a mystery to many.
The event organizers have received no communication from the Amazon-owned platform for showing a banned creator live on stream. It remains to be seen if Twitch will punish them with suspensions or give a warning. But after missing a year from the popular platform, it was nice for fans to see their favorite streamer for a few seconds, even if it was because of a mistake.
ADVERTISEMENT
Article continues below this ad