Dr Disrespect All Set to Breakdown Battlefield 6 Following its Reveal
Published 06/09/2021, 5:18 AM EDT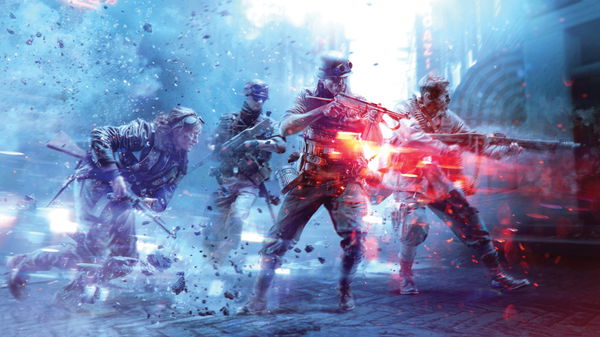 ---
---
The latest installment in the popular action FPS franchise, Battlefield 6, will be revealed by Electronic Arts and DICE on June 9 at 7 AM PT. Millions of fans, including the likes of Dr Disrespect, are more than excited about this massive event.
ADVERTISEMENT
Article continues below this ad
Time and again, Doc has talked about Battlefield 6. He has sky-scraping expectations from the title, as it might help him finally get over Call of Duty Warzone. Now that Battlefield 6's highly anticipated reveal is just a few hours away, Dr Disrespect has promised to give his honest opinion on the game.
Dr Disrespect eager to judge the audio design of Battlefield 6
ADVERTISEMENT
Article continues below this ad
After playing Call of Duty Warzone for over a year, Doc still complains about its terrible audio design. The streamer has lost a plethora of matches owing to it, which often leads to his rage quitting the game.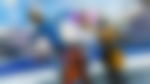 This explains why Dr Disrespect wants Battlefield 6 to have a good audio design. Rumors have suggested that it will have a Battle Royale mode, and naturally, the Two-Time is eagerly looking forward to trying it.
Here's the recent tweet by Dr Disrespect where he promised to inspect every aspect of the Battlefield 6 reveal.
Despite his ever-increasing curiosity for Battlefield 6, Dr Disrespect will continue his dominance in Call of Duty Warzone with ZLaner. Following the breakdown of the reveal, he will take part in a Warzone tournament.
All in all, this will be a great live stream for Doc, and will certainly attract many viewers. Considering that the streamer is on the verge of quitting Call of Duty Warzone, Battlefield 6 can also be ground-breaking for his streaming career.
What to expect from Battlefield 6 reveal?
It is safe to assume that Battlefield 6 will be set in the future. Accordingly, the game will have a slightly futuristic look and arsenal. Besides that, it might contain several multiplayer maps that will offer a wide range of battle terrains. To further increase the challenge for the players, DICE should bring back the evolution mechanics from Battlefield 4.
ADVERTISEMENT
Article continues below this ad
In terms of performance, many players want Battlefield 6 to support 120 FPS for the new-gen consoles. The developers have always worked hard on improving the graphics, and a smooth FPS rate will be like icing on the cake.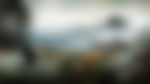 Last, but not least, there's a huge possibility that Battlefield 6 will have a Battle Royale mode. Fortnite, Apex Legends, and Call of Duty Warzone have been out for quite some time now, and ardent players of this genre naturally want something new.
ADVERTISEMENT
Article continues below this ad
What are your expectations from Battlefield 6? Let us know in the comments section below.
WATCH THIS STORY: Call of Duty Warzone vs Fortnite: Which is the Better Battle Royale
Trending Stories