Dr Disrespect and Courage Troll Players About Their Identities
Published 03/14/2021, 1:37 PM EDT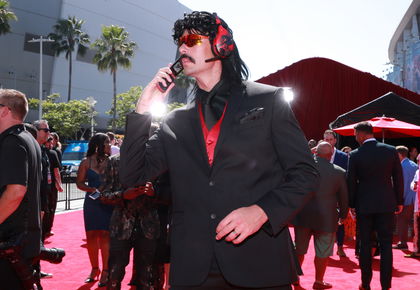 ---
---
In the world of streaming, few people can provide content more entertaining than Dr Disrespect and Courage. The American streamers have some of the funniest streams along with insane gameplay for Call of Duty Warzone, Valorant and Fortnite. So it was obvious that when they join forces to play together, the stream would be full of hilarious moments.
ADVERTISEMENT
Article continues below this ad
On a recent stream, the duo tried to troll players who thought that they might be playing with them.
ADVERTISEMENT
Article continues below this ad
Courage and Dr Disrespect troll players on Valorant
One of the more recurring themes in any Dr Disrespect stream is the innumerable times someone from his team tries to figure out if he is the real deal. With the Valorant's feature of hiding usernames, the incidents have increased drastically, which leads to more hilarity.
While playing with Courage, the Astra from his team enquired about his voice being eerily similar to that of Dr Disrespect. Like always, he lied about it and said he gets told that all the time.
Courage joined in on the fun and said that his voice sounded similar to the streamer. Doc even made a sly pun, hoping someone would recognize Courage. But no one caught his reference.
"You think you have the Courage to push into A? I'd bet my whole JD Morgan account that you can."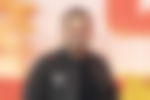 Doc trolls players with soundboard
For the second time in the stream, Doc and Courage found players who suspected that they were playing with the streamers. At the start of the game, one player questioned Doc about him being the real Dr Disrespect, to which he again replied in the negative and told him that he was using a soundboard.
Courage, who was still unknown for the others at the time, continued the joke by confirming Doc's idea that he was using a soundboard. Doc then asked Courage to go with the idea and confused the others.
"Knock it off, Courage. We are trying to play, we are trying to go undercover here."
ADVERTISEMENT
Article continues below this ad
Doc then tried to mimic the soundboard effects at the behest of his random teammates' request, who was still confused. One player even admitted that the voice sounded real, but it also sounded like a soundboard.
Later on, one player suspected Courage's identity mid-game and asked about it, but all the remaining teammates joked that his voice also part of the soundboard.
The duo had one of the funniest streams with more moments like these and fans hope that they would continue to partner again in the future.
ADVERTISEMENT
Article continues below this ad