Dr Disrespect and the Gaming Community Weigh In on the Tyson vs. Jones Fight
Published 11/29/2020, 7:17 AM EST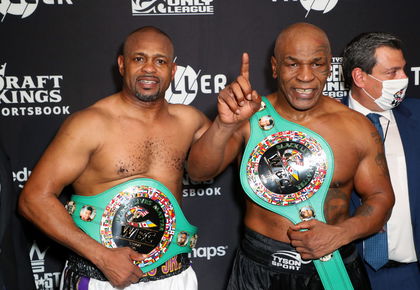 ---
---
Last night will go down as one of the greatest in the history of Boxing. "Iron Mike" Tyson and "Captain Hook" Roy Jones Jr., two of the greatest boxers in the history of the sport, sparred against each other. The exhibition match between these athletes in their 50s caught the attention of people worldwide. Therefore, many fans and creators from the gaming community such as Dr Disrespect, CourageJD, and OpTic HECZ also weighed in on the fight.
ADVERTISEMENT
Article continues below this ad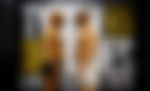 Dr Disrespect took a jab at all those trying to figure out how to watch the fight. Many could not see it live because they didn't know how to order it. He didn't miss the opportunity to brag about how he is comfortably watching the fights.
ADVERTISEMENT
Article continues below this ad
The 'Two Time' is famous for his antics across the community. The fight gave Doc enough content for a good few days. He also gave his personal opinion on how the fights would have gone if he was the promoter.
Hahaha. Everyone trying to figure out how to order the Tyson fight. So many people out of touch with the times.

Here I am with cable television comfortably watching the fights with a gin n tonic. Good luck figuring it out.

— Dr Disrespect (@drdisrespect) November 29, 2020
Dr Disrespect deletes tweet suggesting a series of fight; gaming community reacts to the draw
Since it was an exhibition match, there was going to be no official scoring and result. However, there were boxing legends present at the match who scored the eight 2-minute rounds. The unofficial verdict? The match was a draw.
While the verdict satisfied most, Dr Disrespect wasn't happy. He stated his ideas in a tweet before the match ended. However, he deleted the tweet as soon as the match got over.
Doc's tweet read, "If I were the promoter, I'd host every interview and call this event, The Best of 3. Tyson wins this fight. Roy gets in shape and wins the 2nd fight. 3rd fight… 50 million on the line."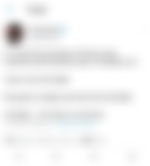 FaZe clan came out to support Mike before the game. The clan's content creator Nickmercs also replied to the tweet supporting Tyson.
HECZ, CEO of OpTic Gaming, on the other hand, just enjoyed the spirit of the game. He paid tribute to both the fighters and accepted the draw, calling everyone a winner.
ADVERTISEMENT
Article continues below this ad
100 Thieves content creator CrouageJD even went so far as to challenge Mike to a fight.
ADVERTISEMENT
Article continues below this ad
Post the fight, Roy jones Jr. said, "Hell no, I ain't ever settle for a draw." Therefore, in case Roy pushes for a rematch, Dr Disrespect is definitely getting his money's worth.