Dr Disrespect and TimTheTatman Argue Over the Better NFL Team
Published 10/05/2020, 1:14 PM EDT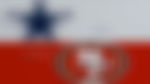 ---
---
The connection between sports and the world of gaming has grown stronger this year. The world of gaming has a lot of personalities who are passionate about sports. Among others, popular streamers Dr Disrespect and TimTheTatman also have their favorite sporting teams. Both are ardent fans of football and follow the NFL avidly.
ADVERTISEMENT
Article continues below this ad
Doc took to Twitter to appreciate the performance of Odell Beckham Jr while a game was going on. OBJ was performing phenomenally for the Cleveland Browns, who were up against the Dallas Cowboys. Responding to Doc's tweet, TimTheTatman came to the defense of the Cowboys. He said that regardless of OBJ's performance, the Cowboys would win.
ADVERTISEMENT
Article continues below this ad
cowboys are gonna win doc

— timthetatman👑 (@timthetatman) October 4, 2020
However, Tim's preditcion didn't come true as the Cowboys went on to lose the match. While the Cowboys had the lead in the first and the last quarters, Brown completely dominated them in the second and third. They ultimately won the game with a score of 49-38.
Dr Disrespect Gives Tim a Chance to Save Face
After the Cowboys had lost, Doc gave Tim another chance to get even. He asked Tim to bet against him for the upcoming matchup between Dallas Cowboys and San Francisco 49ers, which will take place on December 20th. He challenged Tim for a $5000 bet to prove how confident he is about the Cowboys.
Since you're tossing $$$ around, 49ers vs Cowboys, Dec 20th.

5k.

Bro.

— #Doctober (@drdisrespect) October 4, 2020
Although the amount isn't much for the pair, Tim seems reluctant to accept the bet. While he has been active on Twitter, he hasn't replied to Doc yet. However, regardless of Tim's response, both streamers' fans are having a field day on Twitter.
Laigos in Tim's chat has given more than that in subs to Tim this last week. Covered lol

— Solid (@solidsIade) October 4, 2020
Some fans have already started to give their opinions on the upcoming match to figure out who would win the bet.
Others just want to enjoy the friendly and humorous banter between the two friends.
ADVERTISEMENT
Article continues below this ad
Doc shouldn't you be saving your social security checks? I'm a little worried the payments on the Lambo might be a bit much.

— No Justice. No Peace. No Mercy. (@nwatkinz) October 5, 2020
It is always a joy to see adults argue over which sports team is the better one. And knowing Doc and Tim, this could grow into a bigger narrative.
ADVERTISEMENT
Article continues below this ad
Read Further: #Doctober Announcement Coming Soon