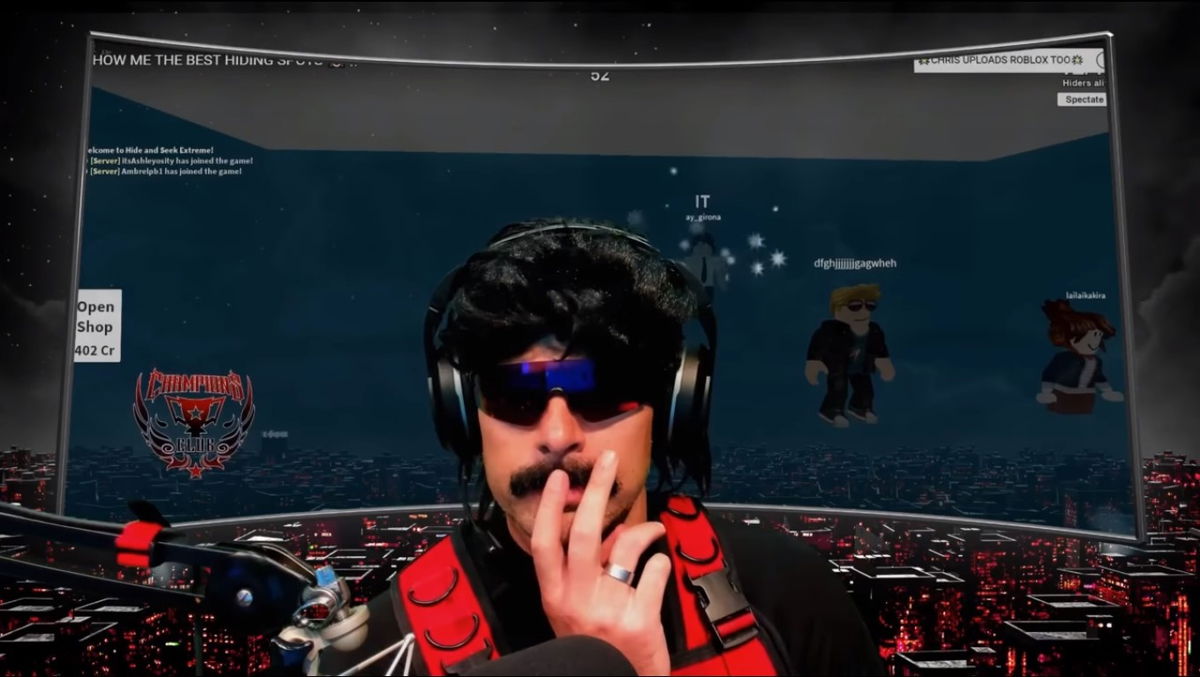 Dr Disrespect is the most talked-about streamer these days. His Twitch ban surely came as a shock to everyone, perhaps even himself. But he has seemingly managed to turn things in his favor. After posting two cryptic songs on his channel, he finally went live on YouTube. No, he still hasn't shown his face to anyone but his stream has been on for the past 18 hours now.
There were a few voice quips in between where someone was interviewing him over the phone but that's about it. All you see a car at the gas station and music in the background. Although, Doc did confirm that he will make an appearance on the stream sometime today. Take a look at his tweet below:
Tomorrow, we arrive.https://t.co/EzD5VNbsVB

— Dr Disrespect (@drdisrespect) August 6, 2020
But that's a story for another time. We know how Ninja was just 'trying stuff out' with his first stream on YouTube. He managed to amass close to 167K concurrent viewers on it and everyone in the industry lost it. But then came along Doc, who hasn't even shown his face on the stream, and already had close to 335K concurrent at one point, yesterday. That is almost double of what Ninja managed with his stream.
Also Read: Throwback: How A Trip To The Bathroom Got Dr Disrespect Banned from Twitch
Clearly, this shows that Doc's beloved 'Champions Club' is eagerly waiting for him to make an appearance. There is still no confirmation on Doc having signed an exclusive contract with YouTube. A Twitter account called 'Detective Disrespect' tweeted:
❗️BREAKING NEWS❗️ 🔎@drdisrespect's Youtube channel now has a "Join" button where you can pay $4.99 to get membership perks. This is a feature of Youtube's Partner Program

Verified that this was not on his page before 👇

Archived page July 2020: https://t.co/TJcTjOHlco pic.twitter.com/Whu1NhFEIb

— Detective Disrespect 🕵️‍♂️ (@DrDisrespectBot) August 6, 2020
This suggests that Doc is indeed switching platforms but there is no official word on this being an exclusive contract. Hopefully, Doc will give us more clarity on this himself, once he makes an appearance.
Will Dr Disrespect take legal action?
There is also the pending 'legal action' that Doc and his team are supposedly considering. According to him, he still doesn't know the reason behind his ban. Doc may well be considering legal action, but Twitch likely has a reason behind the ban hat carries weight. While Docs all the right to find out what exactly happened, it was 20 days ago that he admitted he was considering the legal path. It looks like he may have moved on.
So there we have it, Doc is finally back. So get ready to be entertained again.
Sources: Dr Disrespect Twitter Detective Disrespect Twitter Dr Disrespect YouTube
Akshay Patel
I love to play games of all kinds. You can usually find me casually teaming up with my squad to play the most random games ever. Oh, and I also manage to write about those sometimes