Dr Disrespect Calls Pat McAfee Out; Former NFL and WWE Star Reacts
Published 05/13/2021, 11:33 AM EDT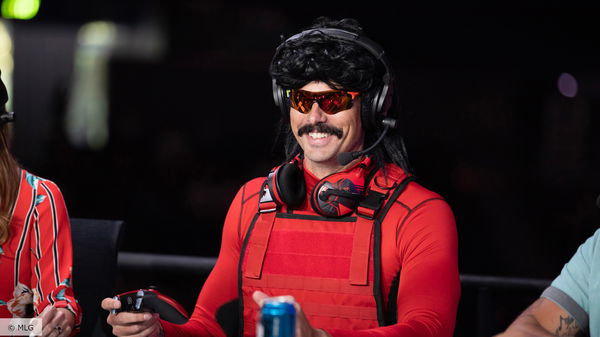 ---
---
If fans wanted to see a challenge between two celebrities, they would rarely select an NFL punter and a streaming superstar. But it seems like that battle isn't a far-fetched reality, as former Indianapolis Colts Kicker Pat McAfee recently got called out by none other than Dr Disrespect.
ADVERTISEMENT
Article continues below this ad
It's quite weird to see that both Pat and Doc actually know about each other. But it's even weirder to know that they might battle it out in one of the most intriguing challenges ever.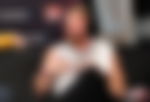 ADVERTISEMENT
Article continues below this ad
Dr Disrespect believes that he can out-throw Pat McAfee's longest kick
During his most recent stream, Dr Disrespect asked his chat about Pat McAfee's longest kick. The former Colts player is one of the greatest kickers in the history of the NFL, and he can definitely sling it with his foot at age 34. While he has played as a Punter and a Kicker, Doc wanted to know the air distance Pat can get with his punts right now.
"What's the farthest that Pat can punt? like, ball in the air, ball hits the ground."
He later guessed that the best players in the world can punt anywhere between 50-60 yards in the air. Doc then said that he can throw a football longer than Pat can punt the ball in the air right now.
"I could tell you, I can out-throw his punt right now."
Pat responds to Doc's statements on his show
Pat later reacted to Doc's statement on The Pat McAfee show with fellow members like A. J. Hawk and The Boys. While watching Doc's clips, Hawk even joked that the Two Time would beat his colleague. Pat also mentioned that he might be correct because he doesn't know how far he could punt the ball right now.
ADVERTISEMENT
Article continues below this ad
"He might be right, I have no idea how far I can punt a ball right now."
But he hasn't said no to an opportunity to battle it out against the Doc. He later stated that he would give an answer to his challenge after trying out some kicks to see if he's still got it.
"I will at least go one time, see where I'm at, I'll come back with an answer."
ADVERTISEMENT
Article continues below this ad
It will be an interesting matchup between two celebrities who have an athletic background. Doc is almost 6 feet 8 inches tall and even played D-II Basketball at California State Polytechnic University. But, at the same time, Pat McAfee only retired from the NFL four years ago, where he kicked footballs for a living. If McAfee agrees to the challenge, fans will have an exciting battle that will surely go down the wire.