Dr Disrespect Clashes with Snoop Dogg on Madden NFL 21
Published 09/12/2020, 1:33 PM EDT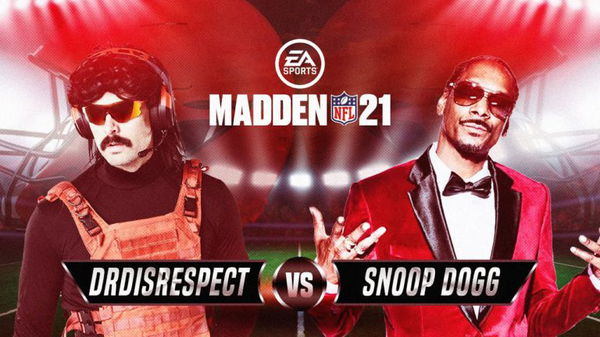 Fans across the globe celebrated Dr Disrespect's return to streaming after his fiasco with Twitch. Since then, he has taken over YouTube with his brand of violence, speed, and momentum and has pulled in the numbers consistently. From trying his hand at a variety of games to making an appearance during an NBA game, Dr Disrespect has shown he is not only a ruthless competitor but also the best entertainer.
Recently, Dr Disrespect went head to head against Snoop Dogg for a game of Madden NFL 21. The clash between the rapper-streamer duo was set up by NFL and EA as a part of a virtual showcase to promote their newly released game. Several famous personalities took part in the event which was hosted on NFL's YouTube channel.
The showdown between Doc and Snopp Dogg was intense, but the duo thoroughly enjoyed each other's company. The pair engaged in some gripping exchanges. The duo had a chat about various things, from their daily routine to basketball.
ADVERTISEMENT
Article continues below this ad
Doc confessed that Madden 95 was the last Madden game he had played. And right before the contest kicked off, Dr Disrespect said, "I'm throwing bombs."
Snoop Dogg, who had unsurprisingly smoked ma*ijuana during the entire match, replied, "I'm smoking bombs."
Read- Dr Disrespect Majorly Hints at Owning a CDL Team
Dr Disrespect vs Snoop Dogg on Madden NFL 21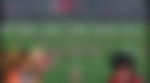 While Doc chose to play with the Houston Texans, Snoop Dogg picked the Kansas City Chiefs. The first quarter ended with zero points for both. However, Snoop quickly tipped the momentum in his favor with three touchdowns in the second quarter. Meanwhile, Doc could only manage one.
ADVERTISEMENT
Article continues below this ad
However, in the second half, Doc proved why he is the most ruthless competitor in the world of gaming. He put forth an impressive display of his Madden skill set, before running out of time. Eventually, Doc failed to stage a comeback as he lost to Snoop Dogg by a narrow margin of 18-15.
During the event, Snoop had also revealed his passion for football from a young age.
"I played football as a kid, as a little kid, from age about like 7 to 13. And then I disconnected from football.
ADVERTISEMENT
Article continues below this ad
"Then, I believe I was like maybe 27-28, and we started a semi-pro football league. And I played 10 games there where we played against the Police Department, the All-Star teams. It was a great experience for me. It was like I was passing my prime, but I was still playing with some of the great guys that play football from my community."
Dr Disrespect's Twitch ban has opened more avenues for him. He hasn't let the fiasco hinder his personality, nor does he plan to stop anytime soon. The Two-Time recently competed against YouTube sensation PewDiePie on Fall Guys and also collaborated with rising Indian streamer Sc0ut. In his own words, Doc is at the 'tippity-top' of the mountain, and he is only getting started.