Dr Disrespect Criticizes the Current Gulag Design Yet Again
Published 03/23/2021, 2:05 PM EDT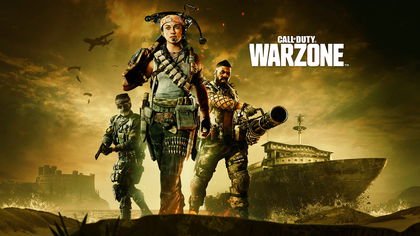 ---
---
One streamer who has contributed the most to the development of Call of Duty games is Dr Disrespect. From designing maps in Advanced Warfare to loyally streaming Call of Duty games since 2015, the 'Two Time' has dedicated a large chunk of his streaming career to the franchise.
ADVERTISEMENT
Article continues below this ad
The 'Two Time' hasn't been on the best terms with Call of Duty since the past few months. Ever since his Twitch ban, he has a bone to pick with the franchise. Moreover, the current state of Call of Duty Warzone, with all the hackers and glitches, has really gotten on Doc's nerves.
One thing that Doc has often complained about is the new Gulag design in Warzone. In a previous stream, he even called the Head Designer of the game to let him know how he feels about the design using some harsh words. Now, in another instance, Dr Disrespect posted his thoughts about the new Gulag in a tweet.
ADVERTISEMENT
Article continues below this ad
How did it ever get to the point where this Gulag design was approved?

How?

— Dr Disrespect (@drdisrespect) March 22, 2021
Dr Disrespect would prefer anything over the Nuketown Gulag
The biggest issue Doc has had with the current Gulag is the map design. It looks like an enclosed version of the classic Call of Duty map Nuketown. Having experience designing Call of Duty maps, Dr Disrespect feels Activision should have never approved the current design. He has already put an offer on the table to make a better design for the Gulag. However, Activision might not take him up on that due to their differences. But even if Doc was to make amends with the map design, the Gulag is still messed up.
ADVERTISEMENT
Article continues below this ad
In a test of who deserves to go back to Verdansk, gun skills are extremely important. However, the new Gulag also has fistfights in the 1v1s, which makes no sense. Moreover, the hit-reg in the Gulag is also not up to the mark. In a mode where every bullet counts, players cannot afford to hit a headshot and have the bullet not connecting.
To add to all the misery, sound in the Gulag is also extremely glitched. Therefore, it can often throw players off, and they might end up firing in the opposite direction of the enemy. With all these issues, most of the time, the second chance that the Gulag has to offer is worthless.
ADVERTISEMENT
Article continues below this ad
ASLO READ: Dr Disrespect Plays an Entire Call of Duty: Warzone Game in a Texture-Less Verdansk