Dr Disrespect Denied Entry in Call of Duty Warzone Tournament Due to Twitch Ban
Published 02/28/2021, 6:29 AM EST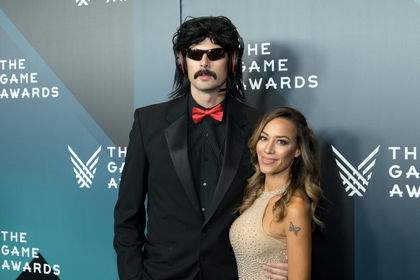 ---
---
The Twitch ban of one of the most popular streamers, Dr Disrespect, is still fresh in the memory of his fans. Even after almost a year of the ban, it remains a hot topic of discussion in the gaming community. The ban has restricted a lot of players from streaming with Doc since they can't feature him on their Twitch channels.
ADVERTISEMENT
Article continues below this ad
The restriction has often been disappointing for his friends, including Nickmercs, TimTheTatman, and many others. However, a recent event has taken Doc's problems to a whole new level. The 'Two Time' has been dominating Call of Duty Warzone tournaments with his duo partner, ZLaner. However, ZLaner has confirmed that Dr Disrespect cannot compete in an upcoming tournament owing to his Twitch ban.
ADVERTISEMENT
Article continues below this ad
ZLaner has confirmed Dr Disrespect will not be allowed to compete in the Toronto Ultra Warzone event due to his Twitch ban

— Jake Lucky (@JakeSucky) February 27, 2021
Toronto Ultra Warzone tournament blacklists Dr Disrespect
The Call of Duty League team from Canada, Toronto Ultra, is currently hosting a Call of Duty Warzone tournament. As Season Two of the Battle Royale game begins, so does the $100K tournament. The hosts also plan to stream the tournament on stream. This is where the problems for Dr Disrespect begin.
Since Twitch policies do not allow streamers to feature banned individuals, the tournament can't possibly make room for the 'Two Time'. In previous instances, the streaming platform has warned streamers for even allowing Doc to speak on the voice chat.
The popular streamer was adjusting well after his move to YouTube Gaming. However, events like these keep making his gaming life difficult. Unless Doc resolves his issues with Twitch, he might have to miss out on many major tournaments.
Fans upset after Doc's exclusion from the tournament
Dr Disrespect has one of the biggest fan bases in the gaming community. His 'Champions Club' always backs Doc up and gives the streamer all the love and attention. Naturally, when Toronto Ultra denied the 'Two Time' entry into its tournament, his fans got extremely upset.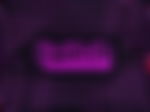 Many continue to despise Twitch for its ambiguous ban on Doc. Since the platform has still not made the reason for his ban official, the gravity of the situation is unclear. However, for his fans, he is the one who got the short end of the stick.
Doc knows why he's banned, but he probably can't talk about it which is why no one knows anything g about it

— Cygnuss (@Cygnuss_WW) February 28, 2021
ADVERTISEMENT
Article continues below this ad
As long as it doesn't happen to them, they don't care

— Chris Benard (@Crono601) February 28, 2021
Fans wish other streamers join Dr Disrespect and support him in his fight against Twitch. However, this is something Doc has already called unnecessary. Unfortunately, till Doc and Twitch don't resolve their issues, we might have to see the champ miss out on future tournaments.
ADVERTISEMENT
Article continues below this ad
ALSO READ: From Dr Disrespect to Amouranth, These Were the Most Prolific Twitch Bans of 2020