Dr Disrespect Explains Why He Likes To Read Donations More Than Chat
Published 02/13/2021, 9:36 AM EST ---
---
During the times of nationwide lockdowns, online platforms of entertainment witnessed a surge in their user base. A plethora of new creators like Corpse Husband, Sykkuno made a name for themselves, and established creators like Shroud, Ninja, and Dr Disrespect became bigger than ever.
ADVERTISEMENT
Article continues below this ad
One of the most fascinating aspects of streaming is the fact that audience can directly engage with the content creators. They can either be a part of the live chat or donate money to ensure that the streamer reads their message.
Streamers usually prioritize reading donations because they're easier to spot, but it seems like Dr Disrespect has his own reasons to do so. Following his suspicious Twitch ban, Doc has gained over 3 million followers on YouTube. Naturally, he caters to a large audience with every live stream.
ADVERTISEMENT
Article continues below this ad
In a recent tweet, the Two Time said that he prefers reading donations than chat.
"I'd rather read donations than chat."

-Dr Disrespect

— Dr Disrespect (@drdisrespect) February 13, 2021
Fans praise Dr Disrespect with donations, unlike chats
It comes as no surprise that Dr Disrespect's tweet sparked a controversy amidst factions of fans. Many people claimed that he's being ignorant towards a huge part of his audience that has helped him in rising to prominence. Others agreed that reading thousands of messages at such a rapid speed is an arduous task.
However, Dr Disrespect soon put things into perspective with a clip that compared a chat and a donation in the best way possible.
Well let me clarify… pic.twitter.com/L8LCZJYn7M

— Dr Disrespect (@drdisrespect) February 13, 2021
While playing Call of Duty Warzone, a fan sent a message on the live chat requesting Dr Disrespect to play a game with him. The streamer sarcastically replied that they should send their ID to him.
"I mean, this is why I don't read chat," said Dr Disrespect.
Soon after this, another fan sent a $4.99 donation that read, "You're seriously the best streamer out there man! Keep up the great work, Doc! Love watching you!". 
This made Dr Disrespect elated, as he then explained his fondness for donations.
"See that's why I like reading donations instead," said the streamer laughingly.
ADVERTISEMENT
Article continues below this ad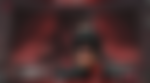 It is worth noting that streamers around the world actually face a lot of toxicity through chats. Most recently, popular League of Legends streamer xChocoBars broke down on stream because her subscribers bashed her with negative comments for voting for the wrong person in Among Us.
Even though Dr Disrespect has different reasons to dislike chats, his opinion on the matter is definitely understandable.
ADVERTISEMENT
Article continues below this ad