Dr Disrespect has His Chess Games Analyzed by GM Hikaru
Published 03/15/2021, 2:10 PM EDT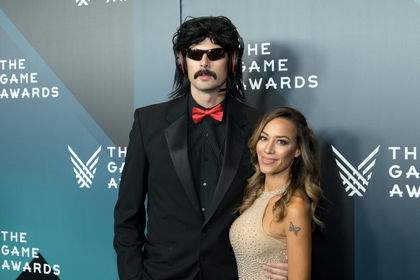 ---
---
As the COVID-19 pandemic forced people to stay indoors, many took up an interest in chess. This also involved various Twitch streamers, including xQc and Pokimane, who streamed the board game live. One name not many expected to be a part of this list was that of Dr Disrespect.
ADVERTISEMENT
Article continues below this ad The Call of Duty veteran apparently takes an avid interest in the game of kings and pawns. When he is not streaming Warzone or Valorant, he spends his time learning openings and defenses. However, according to Grand Master Hikaru Nakamura, he still has a lot to learn.
ADVERTISEMENT
Article continues below this ad
GM Hikaru is a prominent Twitch personality who loves analyzing the games of popular celebrities. The recent victim of his criticism was Dr Disrespect, or as he called him, "Dr NotSoPolite".
Dr Disrespect has a wonderful knowledge of a few chess concepts
GM Hikaru went to Doc's chess.com profile and looked at his game history. DiarrheaPanic, as the 'Two Time' likes to go by on the board game website, had won one and drew another out of a few matches. The rest resulted in a loss for the veteran streamer, who still has a lot to learn in chess.
According to Hikaru's expert analysis, Dr Disrespect is not the best at openings. He never castled his king and always opened pawns unnecessarily. Doc did not leave any room for his pieces to move, giving the opponents enough chances to force him into a mate.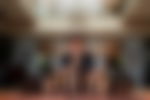 However, a few of Doc's openings and defenses surprised Nakamura. Looking at the Two Time's use of the King's Indian Opening made the GM wonder whether Doc watches or reads up on chess guides. Maybe the Call of Duty veteran also watches the GM play and has learned a few things from the chess master.
GM Hikaru's final verdict on Doc's chess gameplay
ADVERTISEMENT
Article continues below this ad
"I'm not gonna lie, I'm impressed. Even if there are a lot of things that he's not seeing, there are certain things that he's seeing that I would not expect someone who's completely new to the game to see…I'm under the assumption that he has very limited knowledge in terms of chess, and he didn't like, you know, he didn't spend hours like looking at stuff ahead of time."
According to the Grand Master, Dr Disrespect has done fairly well compared to many other beginner streamers he had coached for the PogChamps 3 event. While the Two Time often blundered with his choices by not predicting the opponent's moves, he showed great potential.
If Dr Disrespect puts in an equal amount of hours into chess as he has done in gaming, one could say he would also have been a Grand Master by now.
ADVERTISEMENT
Article continues below this ad
ALSO READ: "I designed half the maps for Call of Duty Advanced Warfare"- Dr Disrespect on Warzone Tournament Return