Dr Disrespect Hints at Possible Collaboration With DJ Zedd
Published 04/03/2021, 6:25 AM EDT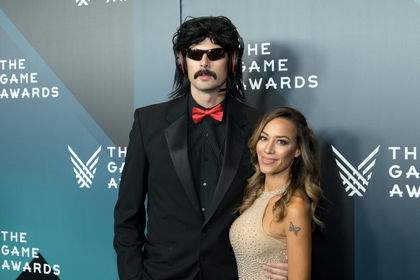 ---
---
Popular musicians taking an active interest in gaming is not breaking news. Naturally, if they like gaming, they might also like some of the most popular streamers. One such name, who has fans across the globe, is Dr Disrespect. With him releasing his memoir, 'Violence. Speed. Momentum.' Doc has only earned more acclaim.
ADVERTISEMENT
Article continues below this ad
The latest celebrity to congratulate Dr Disrespect for his achievement is none other than the popular DJ Zedd. The musician shared an image of the Call of Duty Veteran's memoir in a recent Twitter post. He also included a caption with a wordplay on one of Doc's monikers calling the book a 'Two Time' New York Times Bestseller. Dr Disrespect has been extremely welcoming to his fans who have purchased a copy of his memoir. Naturally, if they are as big as DJ Zedd, Doc had to grace him with a reply. The conversation that followed between the two resulted in an outcome that could be extremely exciting for both their fans.
ADVERTISEMENT
Article continues below this ad
Dr Disrespect is writing a song for DJ Zedd
After Zedd posted the pic thanking the Two Time for a bestseller, the streamer was overjoyed. He informed the musician that he had already started writing a song for Zedd. Excitingly, it did not take Zedd too long to respond in the affirmative. According to the Twitter thread, it seems like Dr Disrespect and Zedd are soon going to come out with a song collaboration.
In case a song collaboration doesn't work out between the two, there is one more thing the duo can do together. For the uninitiated, Zedd is also an ardent fan of Riot's FPS game Valorant. Last he shared with his fans, the DJ had reached the Immortal rank in the game, one step away from Radiant.
ADVERTISEMENT
Article continues below this ad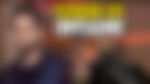 Trying to stay away from Call of Duty Warzone, Dr Disrespect has also been spending some time playing Valorant. While he might not be as far ahead as Zedd is, the duo can definitely play some games together. It would be interesting to see either of the celebrities crossover to the other's space.
If fans are lucky, they might get a crossover that involves both Dr Disrespect coming out with a song and playing Valorant with Zedd. Christmas has indeed come early for Doc and Zedd fans!
ADVERTISEMENT
Article continues below this ad
ALSO READ: "It's Not Warzone"- Dr Disrespect on Why He Likes Valorant