Dr Disrespect Knows That When TimTheTatman Plays Warzone, Even the DMR Feels Nerfed
Published 01/07/2021, 9:55 AM EST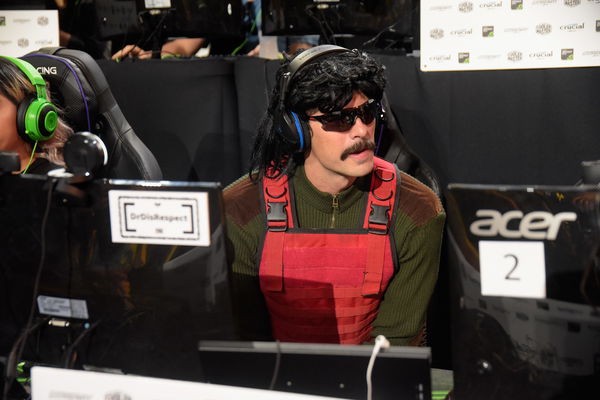 ---
---
One of the most lively personalities from the gaming community on the internet is Dr Disrespect. 'Two Time' does not pass up an opportunity to entertain his fans online, whether on stream or on Twitter. His fans love him for messing around with other streamers and YouTubers.
ADVERTISEMENT
Article continues below this ad If there is one thing that the champ does better than entertaining his fans on Twitter, it is playing Call of Duty games. His newfound love is the Battle Royale game Warzone. However, that love went through some rough patches after Activision tried to integrate Warzone and Black Ops Cold War. Doc was left extremely disappointed with the meta of season one, calling it the worst so far.
ADVERTISEMENT
Article continues below this ad
So while Dr Disrespect is avoiding the game till the developers bring some stability, he is spending more time online. The recent DMR fiasco in Warzone has given him a goldmine of content.
Dr Disrespect targets TimTheTatman after he fails to impress with the DMR in Warzone
Raven Software had finally recognized how powerful the weapons from Black Ops Cold War are when used in Warzone. Therefore, it recently ended up nerfing these weapons after a huge outcry from players. However, even after the nerf, many people feel it wasn't enough to control the DMR.
However, even after the power of the gun, in a recent stream, popular streamer TimTheTatman failed to impress. The streamer used the weapon to fire at a person gliding in the sky. While it is much more difficult to shoot people in the sky, streamers like Tim have often impressed at various occasions. Moreover, a gun like the DMR makes it even easier.
When Tim failed to land his shots, Doc clipped the stream and shared it on Twitter, mocking him. He captioned the video "They actually nerfed the DMR!" The attempt at humor to soothe the pain inflicted by a Raven's failed attempt at nerfing the DMR worked well with people.
ADVERTISEMENT
Article continues below this ad
Tim tried to save face by explaining the gun is not the DMR, but Doc won't have it.
ADVERTISEMENT
Article continues below this ad
As players wait for a permanent solution to the DMR fiasco, this is exactly the humor they need to get through the dark times.