Dr Disrespect Makes Virtual Appearance at Recent NBA Game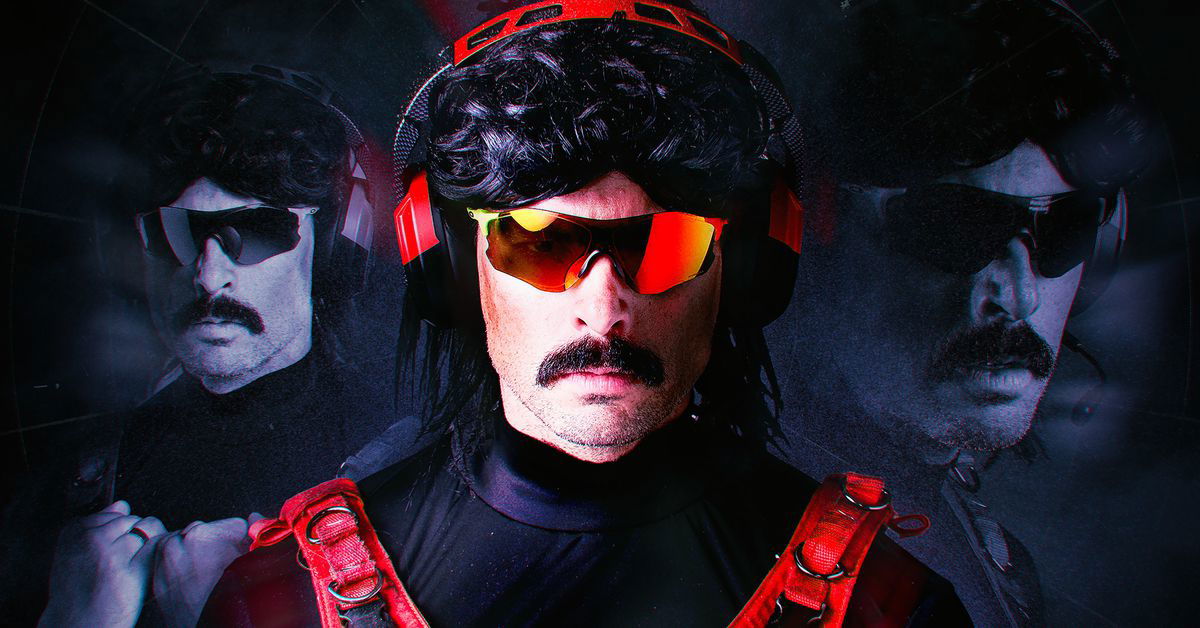 Herschel 'Dr Disrespect' Beahm was all over the news with his spectacular return to streaming. Fans were eagerly waiting for him to make a comeback, and Doc delivered with a 24-hour debut stream on YouTube. The 'Two-time' recently made a virtual appearance at a recent NBA game between Houston Rockets and Oklahoma City Thunders.
The global pandemic has forced sports to be conducted in empty arenas and stadiums. This is a move to ensure the safety of the fans and players alike. Adapting to these restrictions, the NBA has introduced virtual screens that show fans watching the game from their homes.
Dr Disrespect appears at the NBA game between Houston Rockets and Oklahoma City Thunders
The Rockets won the game 104-102, but a spectator spotted something else in the match. One of the screens showing the fans had Dr Disrespect watching the game, too. This was spotted by Jake Lucky who posted the following images on Twitter.
Dr Disrespect chilling in the virtual crowd for the OKC/Rockets game 😂 pic.twitter.com/xleUmnZ8kC

— Jake Lucky (@JakeSucky) September 3, 2020
Interestingly, something else happened at the game, too. Jake added on to his tweet and said, "Dr Disrespect's song Alleyways is playing during Game 7… holy". 'Alleyways' is a song that Doc put up while he was teasing his return to streaming on YouTube. The song is composed by artist J+1. This played a big role in building up the hype around his comeback.
Doc has been trying a lot of things since his return to ensure that he grows his brand. He has streamed games like Fall Guys, something he wouldn't have done otherwise. He even collaborated with an Indian streamer to appeal to his Asian fans. Doc also designed a level for 'Rogue Company'. From the looks of it, he has been doing everything in his power to ensure that his move to YouTube is a long-term success.
Doc recently opened up about his controversial Twitch ban. The ban had taken him by surprise and ended his Twitch career. Furthermore, he still doesn't know the reason behind it and has been struggling to deal with his anxiety issues ever since. Clearly, the ban had a deep impact on him and he is now slowly trying to return to normalcy.
Doc's appearance at the NBA game has cemented his place as one of the most popular streamers in the world. He has definitely been expanding his horizons and fans will hope to see more entertaining surprises from his side in the future.
Get notified about breaking news and watch highlights on the go; join the Arena on NBA Hoops
Akshay Patel
I love to play games of all kinds. You can usually find me casually teaming up with my squad to play the most random games ever. Oh, and I also manage to write about those sometimes