Dr Disrespect Mocks TimTheTatman for Taking Help in Valorant Placement Matches
Published 03/04/2021, 7:25 AM EST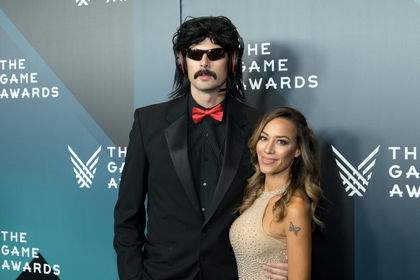 ---
---
Content creators and streamers usually get bored with a game they have been playing for too long. While most of the time it's a change in pace, sometimes it is the game that drives them away. Many Call of Duty Warzone players, including Dr Disrespect and TimTheTatman, find themselves in a similar boat.
ADVERTISEMENT
Article continues below this ad To take his mind off all things wrong in Warzone, the 'Two Time' has been grinding Valorant. His performance in placement matches and early ranks has been impressive. Doc has still not joined any big names to play Valorant, mostly since most of them are already at a higher rank.
ADVERTISEMENT
Article continues below this ad
Another popular streamer to shift to Valorant from Warzone is TimTheTatman. He has been playing a few placement matches on stream for the past couple of weeks. However, unlike Dr Disrespect, Tim has been enjoying the experience with a few friends.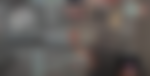 Dr Disrespect calls Tim weak and pathetic
Dr Disrespect and TimTheTatman's love-hate relationship is no secret to the gaming community. The duo loves to take digs at each other, whether it be about their gaming skills or sports choices. The 'Two Time' never misses an opportunity to make Tim the butt of his jokes.
Watching Tim place in Valorant with a squad, Doc brought up how he has never seen Tim play solo in any game. 'Timmy Really Tough Tenders', as Doc likes to call him, should play the game solo at least till he gets a competitive rank in Valorant as per Doc.
Hey @timthetatman aka Timmy Really Tough Tenders, have you ever solo que'd a video game in your life?

You're doing Valorant placements with a squad? Come on.

Weak and pathetic.

— Dr Disrespect (@drdisrespect) March 3, 2021
The YouTube streamer went hard on his streaming buddy, especially since he himself has gone through hours of grind and humiliation to get his rank in Valorant.
TimTheTatman hits back at Doc
If one is spewing venom, the other isn't going to hold back. Tim called Doc a "bronze bot", referring to his current rank in Valorant. However, this might not be the best of comebacks since Dr Disrespect only started playing the game about a couple of months ago, and that too not full-time.
Regardless, the community loves the exchange between the two streamers. Everyone knows how all of this is just friendly banter. Had it not been for the twitch ban on Doc, we would probably have already seen the two pair up in Valorant.
Your 'Game is Freezing' excuse is getting old.

— Dr Disrespect (@drdisrespect) March 3, 2021
ADVERTISEMENT
Article continues below this ad
ADVERTISEMENT
Article continues below this ad
Currently, Dr Disrespect is on his way to the Radiant rank, highest honor in Valorant. He is grinding hard; has violence, speed, and momentum on his side. Radiant doesn't seem too far away for Doc.