Dr Disrespect, Ninja, and Shroud: How Has 2020 Been Different for the Big 3?
Published 12/26/2020, 11:22 AM EST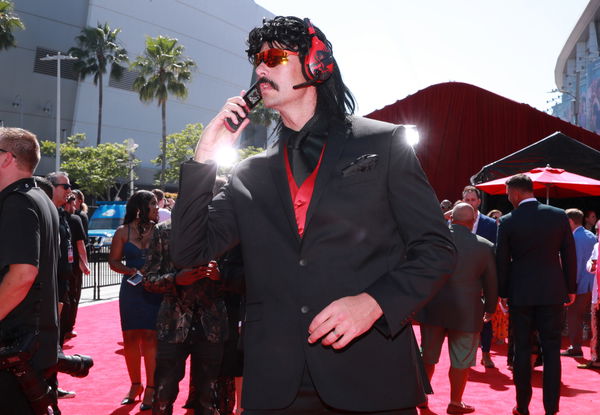 ---
---
The year 2020 was one hell of a roller coaster ride for everyone. The pandemic brought the world to a standstill and forced everyone to be in the safety of their homes. Amidst all this, people found respite in the world of streaming and gaming as it became their primary source of entertainment in these testing times.
ADVERTISEMENT
Article continues below this ad
The number of hours streamed and the number of streamers also increased exponentially. This was indeed great news for the industry as a whole. Even big streamers like Ninja, Shroud, and Dr Disrespect had their fair share of highs and lows (Doc had some lows more than the other two).
So, as 2020 comes to a close (Thank God!), let's take a look at how this year has treated the big three of the streaming industry: Dr Disrespect, Ninja, and Shroud.
ADVERTISEMENT
Article continues below this ad
Dr Disrespect had a year to forget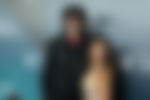 2020 may not have been kind to anyone, but it was particularly cruel to Dr Disrespect. His year started off great, as he was definitely the face of Twitch in the absence of Ninja and Shroud. His popularity was blowing through the roof along with his viewership. Additionally, he even signed a huge deal with Twitch which further secured his future with the platform.
However, fate had other plans. On June 22, Dr Disrespect mysteriously received a permanent Twitch ban, which shook the entire community. Everything happened so quickly that no one knew what was going on. As a matter of fact, there is no clarity on the ban now either. Dr Disrespect claims that he himself doesn't know the reason behind his ban. On the other hand, Twitch has refused to divulge any information about the same.
Dr Disrespect dealt with anxiety following Twitch ban
As bizarre as this ban was, it definitely affected Dr Disrespect a lot. Since his move to YouTube, Doc confessed that he had a tough time dealing with the ban, which also caused him anxiety.
However, things are now looking good for Doc as his move to YouTube was definitely a success. He has collaborated with multiple personalities, got his own skin and map in a game and his viewership numbers are looking good too. Despite a significant blow to his streaming career, Doc has managed to pick himself up and is back to being the living embodiment of 'Violence, Speed, Momentum.'
Ninja: The Prodigal Son Returns
Possibly the biggest streamer in the world, Ninja also had quite an eventful year. There were no controversies per se, but the year was a roller-coaster ride for him as well. At the beginning of the year, he was having a great time streaming on Mixer after his exit from Twitch. However, things changed drastically just after 2020 reached the 50% mark as Mixer announced that it was shutting down its operations in July.
This was a defining moment in the streaming industry considering a lot of streamers were left without a platform and they would have to start from scratch on the platform they shift to. Mixer announced that all its operations were moving to Facebook Gaming, but the damage was already done to the smaller streamers.
All of a sudden, the biggest streamer in the world was without a platform. He allegedly received a $30 million paycheck as his contract ended early but there has been no official confirmation on this.
Ninja teased fans with a potential move to YouTube
With Blevins now without a platform, all eyes were on Facebook Gaming and YouTube Gaming. Fans eagerly waited for either of the platforms to quickly jump in and swoop the biggest streamer in the world. Twitch was also in the picture, but since Ninja's 'break-up' with Twitch wasn't pleasant, many believed it won't happen. Ninja also got a lot of fans excited by going live for the first time on YouTube, but that turned out to be just a one-off appearance.
Shortly after that, Ninja announced his glorious return to Twitch. The move also made sense considering even after almost a year's absence, he was and still is, the most followed streamer on Twitch with 14 million followers. All Ninja had to do was pick up from where he left off and he did just that.
Furthermore, Ninja also revealed his plans to take on Hollywood. He is already a part of Disney's upcoming movie Free Guy and is open to any kind of work in Hollywood. Clearly, he has big plans for himself and his brand. Hopefully, he will also have some big surprises in store for the fans in 2021.
Shroud: A Tale of Comebacks and Controversy (And grooming mistakes)
Shroud is yet another household name in the streaming industry. The Canadian professional CS: GO player-turned streamer made a name for himself in the industry with his insane mechanical skills and aim. However, 2020 has been a weird ride for him as well but he has also managed to turn himself into a meme with his styling decisions.
Just like Ninja, Shroud was also left without a platform following the Mixer shutdown. However, reports suggested that he took home a hefty $10 million paycheck as part of his final settlement. Although, instead of teasing a potential platform like Ninja, Shroud chose to remain AWOL for a month before returning to streaming.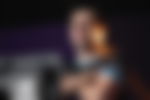 Just like Ninja, Shroud's comeback to Twitch made complete sense as he wouldn't have to start from scratch. Consequently, he did exactly that when he announced his return to the platform.
ADVERTISEMENT
Article continues below this ad
Fans really didn't like Shroud's new look
However, his return didn't go according to plan. This is probably because of the new look that Shroud decided to go for where he styled a French beard. Fans were used to seeing him clean-shaven and this definitely came as surprise to everyone. (Not a pleasant one!). Subsequently, a flurry of memes followed suit but this did not deter Shroud to change his look.
ADVERTISEMENT
Article continues below this ad
As things were looking good for the 'Ami God', Shroud faced a slightly difficult situation with his comments on CS: GO. He called out the game for being done and dusted and was the recipient of some backlash from the community. However, he later clarified his comments regarding the same and eventually made peace with the CS: GO community. Since then, he has spent his time playing Warzone, Fall Guys, and even Cyberpunk 2077, where he has definitely not done as well as his staple FPS games.
The year 2020 has definitely been different for this Holy Trinity of streamers. All three of them made some big decisions this year and it'll be interesting to see what is in store for them in 2021.
Trending Stories