Dr Disrespect & Others Tear into Developer Who Claims Streamers Should Pay Game Companies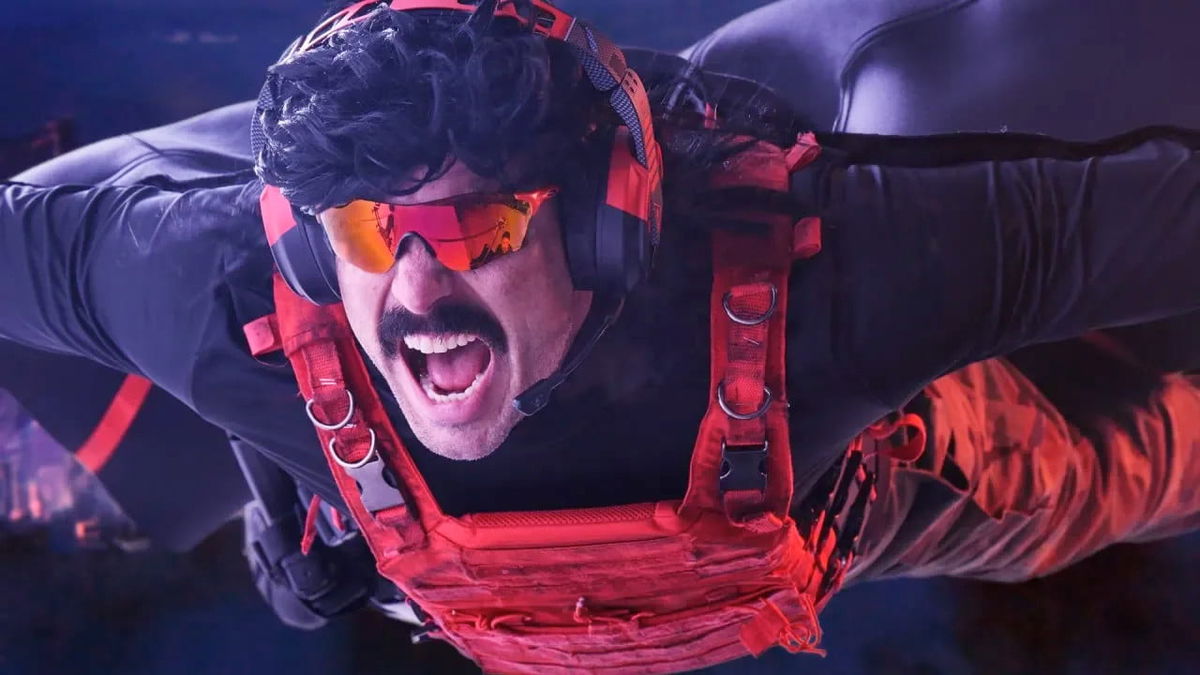 Being a video game streamer is like a dream come true for many. Not only has streaming evolved over the years, but has also turned into a full-time profession for many. The development of streaming over the years has been phenomenal, and it is only going to get better. Although, one particular developer thinks that streamers should be paying game companies for streaming their games. As a result, a lot of big-name streamers including Dr Disrespect, Mr Beast, and Pokimane spoke up against this.
Also Read: "The Witcher 3 Was a Great Warm Up"- Cyberpunk 2077 Compares its Quest Design
SG&E Montreal Studio's Creative Director Alex Hutchinson voiced his opinion about the same on Twitter. He said, "Streamers worried about getting their content pulled because they used music they didn't pay for should be more worried by the fact that they're streaming games they didn't pay for as well. It's all gone as soon as publishers decide to enforce it."
In addition to this, he also said, "The real truth is the streamers should be paying the developers and publishers of the games they stream. They should be buying a license like any real business and paying for the content they use."
The real truth is the streamers should be paying the developers and publishers of the games they stream. They should be buying a license like any real business and paying for the content they use.

— Alex Hutchinson (@BangBangClick) October 22, 2020
Obviously, this invited a lot of unfavorable from the entire streaming community where some of the biggest streamers in the world spoke up. Take a look at some responses below:
Can we also ratio with my reply to my ratio attempt?

— MrBeast (@MrBeastYT) October 22, 2020
I find this thinking extremely ironic considering you have fanart of me, a streamer, as your banner from when I played Savage Planet https://t.co/vr4M8WjBAS

— Jacksepticeye (@Jack_Septic_Eye) October 23, 2020
reply tweet just to further ratio you lmao

— pokimane (@pokimanelol) October 22, 2020
You're also Creative Director at Stadia. Stadia literally paid me and many others to promote their product… 🙃

— ᴅᴀɴᴛᴅᴍ💎 (@dantdm) October 22, 2020
Also holy shit dude if I ratio you here then you are seriously fucked because I am one of the most hated people on the internet.

— Steven BooGHOUL2988 Williams (@Boogie2988) October 22, 2020
Publishers will never do this. Why would they? It's free promotion for their game and inherently symbiotic. Further, most EULAs already grant this permission to broadcasters. Your tweet is unnecessary scare tactics during a time we ought instead discuss productive solutions. pic.twitter.com/0tdFkVTeMf

— Devin (@DevinNash) October 22, 2020
Let me introduce you to the Among Us player history, who's recent explosion in players can be almost exclusively tied to creators and streamers.

The same thing can be said about many other somewhat successful titles… Fall Guys. Fortnite. Minecraft. pic.twitter.com/hgMwLz9IC6

— TmarTn (@TmarTn) October 22, 2020
Dr Disrespect called out the supposed 'Google Stadia' Creative Director
Popular streamer Dr Disrespect also quoted Alex's tweet and highlighted the fact that he is a Creative Director at Google Stadia.
Creative Director for Google Stadia. https://t.co/2ptIOiKNZT

— #Doctober (@drdisrespect) October 22, 2020
Interestingly, he is not even the Creative Director for the entirety of Google Stadia. Bloomberg journalist Jason Schrier brought this to everyone's attention through a tweet.
The funniest thing about today's streaming drama is that everyone thinks Alex Hutchinson runs Google Stadia (because his Twitter bio says "Creative Director @ Google Stadia"). He's actually a creative director at a Montreal game studio that was purchased by Google last December

— Jason Schreier (@jasonschreier) October 22, 2020
The aforementioned role in this article is something he probably changed when he saw his mistake. Obviously, this was a huge error on his part.  Eventually, it took away all the attention from the point he was making.
Also Read: NBA 2K21: Top Rated Players in the Game
Nevertheless, his opinion did not sit well with anyone in the community. The best example of this would be the popularity of Among Us. The game launched in 2018 but was virtually unknown to the masses. Once a few streamers started playing the game, it blew up in popularity and became one of the most streamed/watched games on Twitch, Additionally, it also topped the Steam best-seller list for quite a while. Considering this, game companies owe a lot to these streamers.
Clearly, Alex did not put a lot of thought into this before tweeting. As a result, this backfired onto him. Although, this definitely will create an interesting debate if someone comes along and supports his idea (Even though that is highly unlikely).
Akshay Patel
I love to play games of all kinds. You can usually find me casually teaming up with my squad to play the most random games ever. Oh, and I also manage to write about those sometimes