Dr Disrespect PC Build, Settings for Warzone, Mouse, Keyboard, and Other Peripherals
Published 07/01/2021, 1:58 PM EDT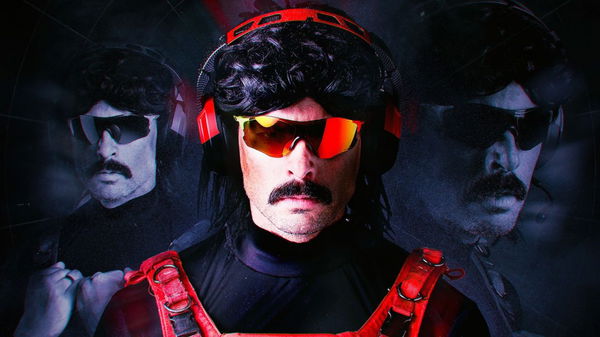 ---
---
Dr Disrespect has been one of the most popular streamers on the planet for the past few years. The Two Time might have switched platforms from Twitch to YouTube following his mysterious ban. But, his popularity has never waned, and his legions of fans, called the Champions Club, continue to grow.
ADVERTISEMENT
Article continues below this ad
Along with that, Doc also has one of the costliest and craziest streaming setups in the world. Doc has constantly upgraded it, so that fans receive the most entertainment with his hilarious antics and gameplay.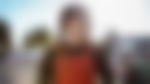 ADVERTISEMENT
Article continues below this ad
Dr Disrespect PC Build
Dr Disrespect received a custom PC build from the popular manufacturer, Digital Storm. The company specializes in building high-end systems, and Doc fits their customer profile easily. The Two Time plays at the highest level on demanding games like Call of Duty: Warzone, PUBG, and many more. So his setup needs to run with the highest frame rate possible. The hardware on his high-tech PC includes:
Case-Digital Storm Aventum X
Motherboard- ASUS ROG Zenith II Extreme Alpha
Processor- AMD Ryzen Threadripper 3990X
Graphics Card- Nvidia GeForce GTX 3090
Memory- 256 GB DDR4 3200MHz Digital Storm Performance Series
Storage- Samsung 970 EVO Plus 4TB
Peripherals and stream setup
Additionally, he also uses the best possible peripherals for his system to complement his crazy PC. In 2020, he partnered with gaming accessories brand, Roccat on a multi-year exclusive deal. Most of his peripherals include items from the popular brand. The peripherals that Doc uses include:
Monitor- BenQ ZOWIE XL2546K
Keyboard- Roccat Vulcan 121
Mouse- Roccat Kain 200
Mousepad- ROCCAT Sense AIMO
Headset- Turtle Beach Elite Atlas Aero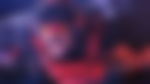 He also has one of the most creative streams in the industry currently. With cool graphics involving green screen, Doc has created the perfect setup to livestream with unique backgrounds and animations. He also has some amazing devices at his disposal to deliver some of the best-looking streams in the business. The devices that Doc uses all the time for his streams include:
Camera- Logitech BRIO
Chair-

SIDIZ T80

Microphone- Shure SM7B
Microphone Arm- RODE PSA 1 Swivel
Dr Disrespect Call of Duty: Warzone settings
Doc has made a killing by streaming the popular Battle Royale title in Call of Duty: Warzone. The title has given rise to a lot of talents from the industry, and fans can agree that Dr Disrespect is at the top of the popularity charts.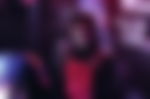 Dr Disrespect Keybinds:
The Raven Software developed title has a lot of skilled players, and Doc needs to play with the best possible settings, especially with his keyboard. The keybinds that the Two Time uses to play in Verdansk include:
Use- E
Jump/Stand/Mantle- Spacebar
Crouch/Slide- L-Ctrl
Sprint/Steady Aim- L-Shift
Prone- Z
Change Stanc/Slide- Q
Reload- R
Alternate Fire: B
Melee/Finishing Move- V
Tactical Equipment- X
Lethal Equipment- Mouse 4
Weapon Mount- Mouse 5
Doc also has mouse settings catered to his style of play. He plays with a lot of aggression, so he needs to be quick with his mouse movement. The settings that Doc uses for Warzone include:
DPI- 400
Polling Rate- 1000 Hz
Sensitivity- 9.80
ADS Sensitivity Low Zoom- 1.00
ADS Sensitivity High Zoom- 1.00
Vertical Sensitivity Multiplier- 1.00
ADS Sensitivity- Legacy

ADS Sensitivity Transition Timing- Gradual
Monitor Distance Coefficient- Locked
Field of View- 100.00
ADS Field of View- Independent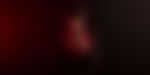 Warzone Video Settings:
ADVERTISEMENT
Article continues below this ad
Finally, Doc has also made sure that he receives the maximum framerate possible while playing the Raven title. The game has a lot of swift movement and massive explosions. To make sure that he can see at max distances as quick as possible, Doc has also tweaked the video settings to his taste. The video settings for the game include:
Display Mode- Fullscreen
Refresh Rate- 240
Display Resolution- 1920×1080
Render Resolution- 100
Aspect Ratio- Automatic
V-Sync- Disabled
Custom Frame Limit- Unlimited
Texture Resolution- High
Texture Filter Anisotropic- Low
Particle Quality- Low
Bullet Impact and Sprays- Enabled
Tessellation- Near
Anti-Aliasing- SMAA 1x
Depth of Field- Enabled
World Motion Blur- Disabled
Weapon Motion Blur- Enabled
Film Grain- 0.25
Filmic Strength- 1.00
Cache Spot Shadows- Enabled
Cache Sun Shadows- Enabled
DirectX RayTracing- Disabled
Ambient Occlusion- Disabled
Shadow Map Resolution- Low
Particle Lighting- Low
Screen Space Reflection- Light
Dr Disrespect's ultimate gaming and streaming setup would cost a lot for the average person. With these settings for Warzone, players can try to mimic his fast-paced style of fighting. But it will be hard to replicate his success on the streets of Verdansk.
ADVERTISEMENT
Article continues below this ad
WATCH THIS STORY- Best Rage Moments of Ninja, Shroud, Tyler1, xQc, Dr Disrespect, and Nickmercs
Trending Stories